Equitorial Guinea Fam Tour : The Grand Hotel, Djibloho Indulges Delegates a Grand Breakfast under the African Sky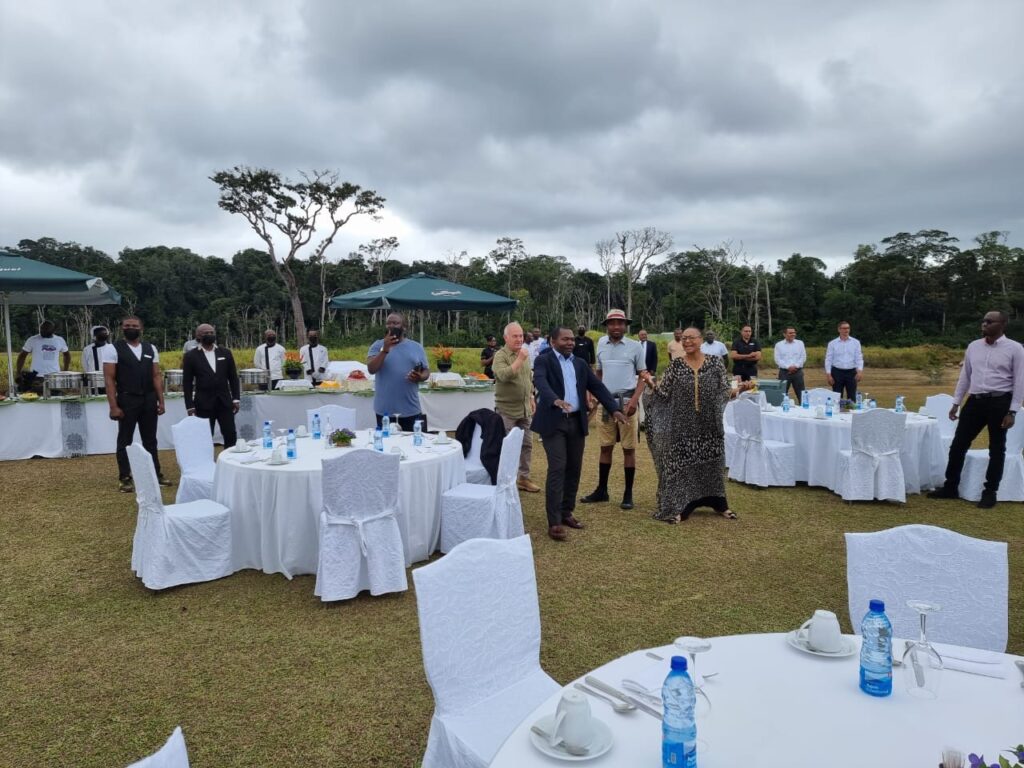 Another unforgettable experience was added to the Equitorial Guinea familiarisation tour, just magine being indulged to a suptious breakfast under the blue African sky, entertained by the little sparrows and other birds in their numbers welcoming you with their beautiful songs.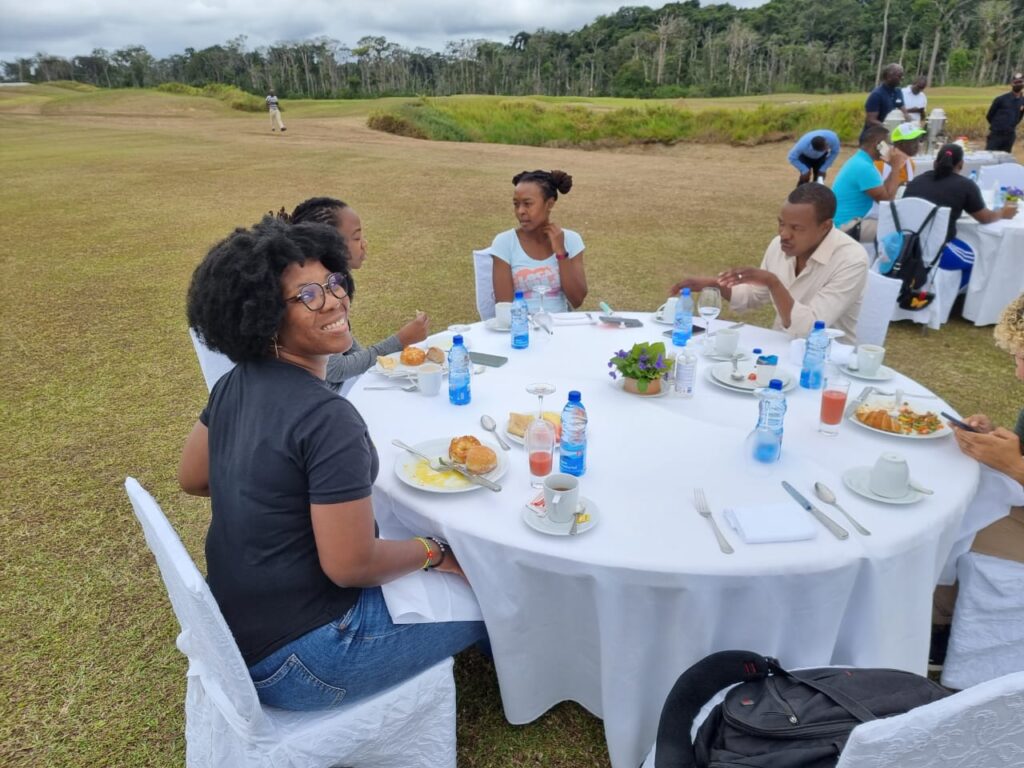 The 29 member state delegation led by the Chairman of the African Tourism Board, Hon. Cuthbert Ncube was accorded this royal treatment at the Grand Hotel Djibloho, a 5 star hotel located in the heart of the Equatorial forest, surrounded by green vegitation and winding mbiri river, the hotel situated is situated in the heart of Djibloho, which is only 20 kms away from the Airport, affording an easy access to the travelers .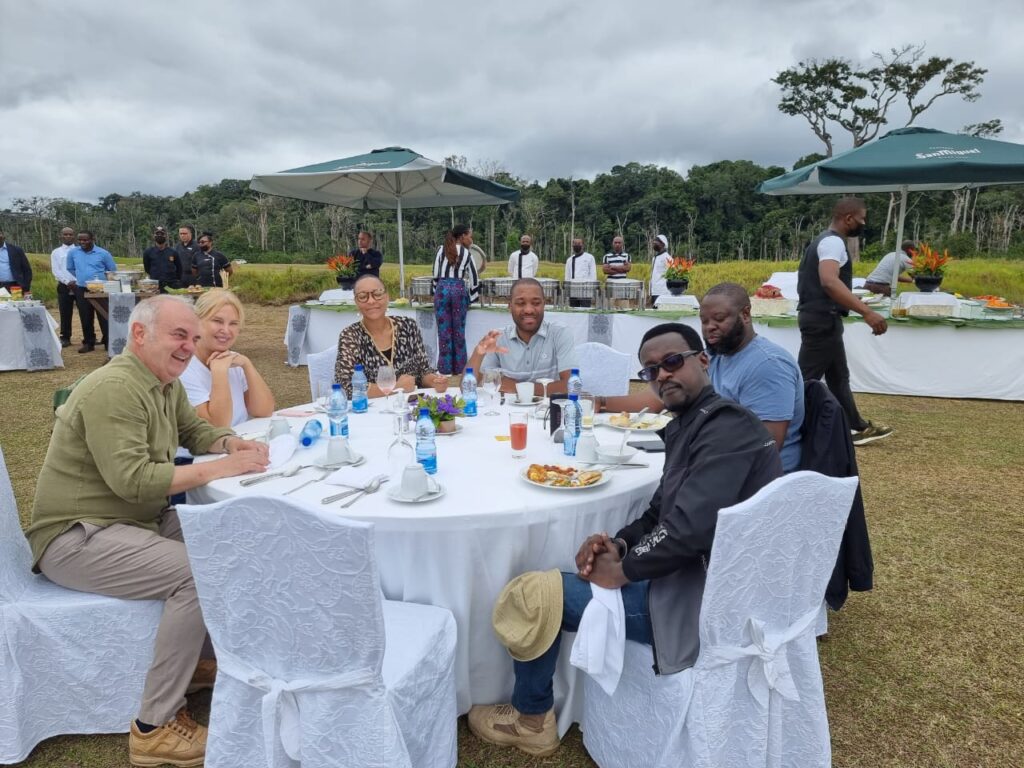 It also boasts of 380 exquisite rooms and 72 suites and 50 villas with an 18-hole golf course surrounding the hotel indeed an ideal facility for conferences, exhibitions, business meetings and trade shows.

It was a surprise breathtaking get away for the entire delegation as the climax of the visit, reaching a high note in this much sort after tranquitalized destination that offers business travelers, conferences, family gateways, in this Jewel of Africa.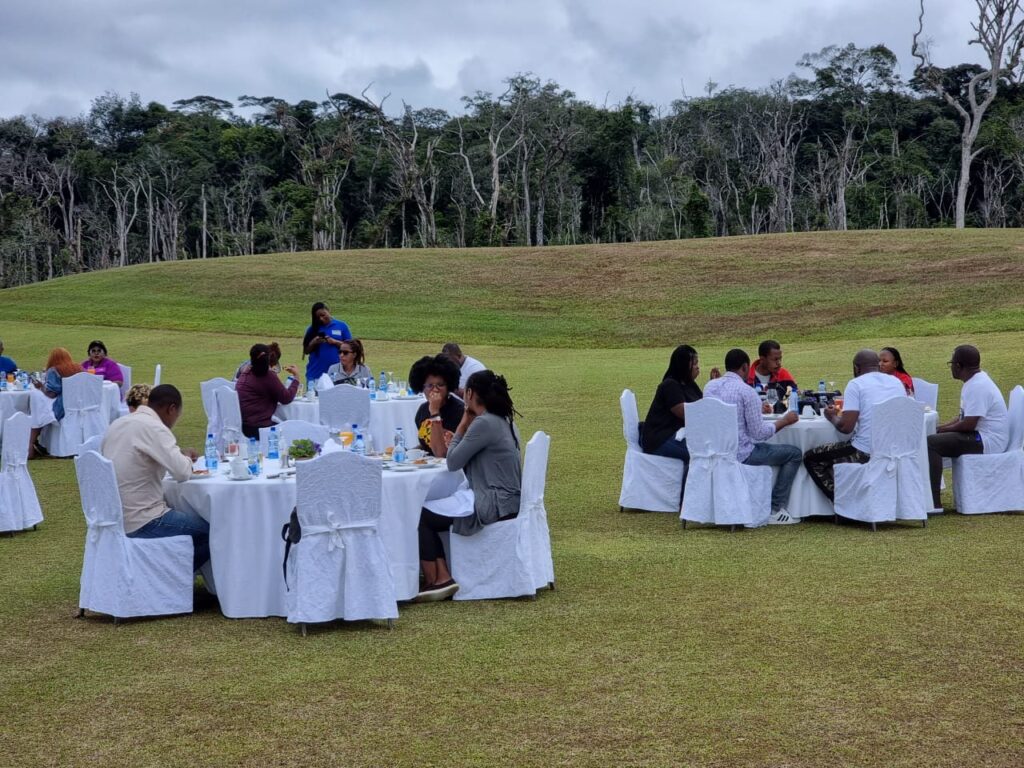 The group had the privilege to interact and be joined by the Group General Manager Mr Vincenzo Presti whose hands on approach leaves the travellers' experience the royal treatment.

You are definitely welcome to Equatorial Guinea, a land of unsurpassed tropical paradise.