ATB Endorses Botswana's Bid to Host Miss Universe in 2023
Living up to the partnership that has been created between Botswana and African Tourism Board, the organisation has endorsed the country's bid be the hosting country of the Miss Universe in 2023.
This formed part of the agreements reached by the Chairman of African Tourism Board, Hon. Cuthbert Ncube and the Miss Universe Host Coordinator, Mr. Safie Sekgwa in Botswana on his latest working visit to the country.

Miss Universe is an annual international beauty pageants that is organised by the United States-based Miss Universe Organization. It is the most watched pageant in the world with an estimated audience of around one billion viewers in over 190 countries and territories.
As the leading tourism organization based in Africa, ATB believes that the event will present a winning platform to relay its vision to the rest of the world as Africa's tourism product in presenting a grand opportunity to showcase to the world the spirit of solidarity, good governance, friendship, and neighborliness, which is key to establishing and securing goodwill towards the continent; a gateway for increased tourism volumes, strong international trade links, inward foreign direct investment, and enhanced brand image.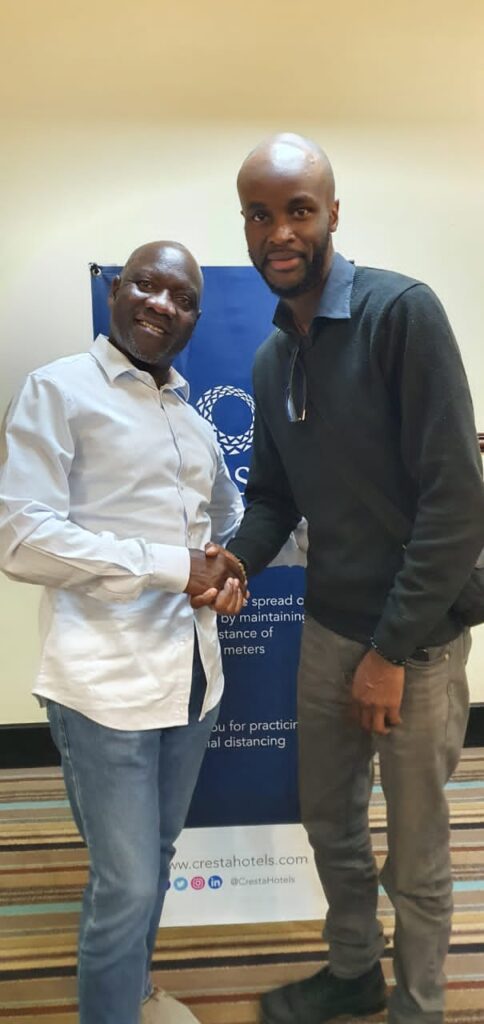 "I met with the local organizing representative in Gaborone and agreed on the value benefits that will affirm the statement of ambition by African tourism being the first of its kind to be hosted in Africa, and adding so much value in promoting Africa's diplomatic and economic interest abroad and thereby integrating continent's tourism into one business product", Ncube said.
"Botswana is one of the most admired countries in the world in terms of political, social, and economic stability and this endorsment to pledge our support for Botswana to host this prestigious event,
as our slogan stands " Where Africa Becomes One Tourism Destination of Choice in the World" can make one of our messages targeting the global audience we recieve from hosting Miss Universe", he added.
ATB has partnered enchanting Botswana on many occasions with the aim of projecting the country the more to the global audience, and the Miss Universe hosting in 2023 will be another miles stone for the two entities to advance the partnership which also exists among more than 45 African countries thereby making the organisation the most accepted and most penetrating tourism focused organisation in Africa.