Nigeria/Tanzania Cordiality, Helping to Accelerate Mutual Development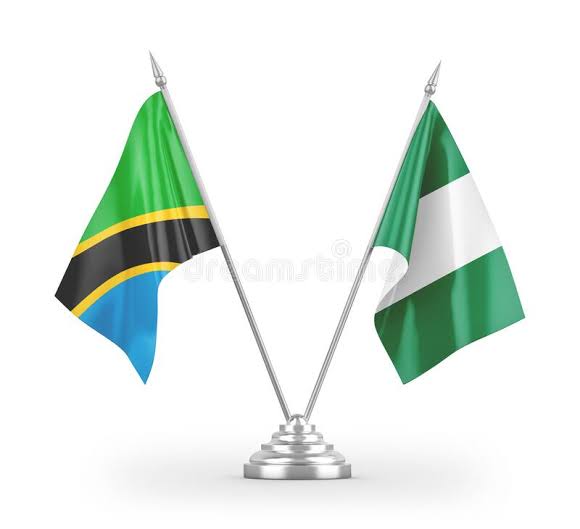 In 2018 Lagos State Government in Nigeria sent a six (6) man delegation to
Dar es Salaam's (Tanzania BRT) to share experience on its services and learn how the Dar es Salaam Rapid Transport (Dart) managed to win the "2017 Sustainable Transportation Award" in Africa.

The delegation was chaired by the authority's deputy director for Transport Safety, Mr. Olajiade Oduyoye, and the Dar Es Salaam model was adopted in Lagos.
Subsequently, more than 230 representatives across the world gathered in Dar Es Salaam to attend an event tagged "Mobilise Dar Es Salaam: Making Space for Mobility in Booming Cities".
Upon the Lagos delegation's return from Dar es Salaam, the Lagos State Government procured 100 Buses with air condition, free WiFi and several Modern Bus Transport Terminals were constructed.
Over 220 BRT Buses are currently running different routes in Lagos, of which 100 of them are privately procured and lincensed.
In resiprosity, Tanzanian government in 2021 set up a team to study Nigeria's visa policy, with a view to revising it in that country.
Dr. Benson Bana, Tanzanian High Commissioner to Nigeria made this known on the sidelines of the Tanzania-Nigeria Tourism Investment and Trade, TN-TIT, Forum 2021, in Abuja by saying:
"Nigeria's visa policy worths emulation in Africa.
"The aim is to copy what works for Nigeria and fit such into the context of Tanzania. Things which are good in Nigeria were transferred to us, so we convinced our government to start what Nigerians have done, in terms of revising the Visa Policy and see what works for us".

Dar Es Salaam, United Republic of Tanzania has one of Africa's best public transportation systems
It has 40 advanced bus stations and bus stops with scheduled rides.
It has two rail lines – TAZARA, linked with Zambia and Tanzania Standard Gauge Railway (SGR) linking Dar Es Salaam Port with DR Congo and Burundi.
credit:afrireport, mayor of Zanzibar