Buga Cronner, Kiss Daniel to Perform Free for Tanzanian Fans Tomorrow, Refutes Necklace Rumour, Requests to Learn Swahili
The Nigerian artist-Buga Cronner and wave of the moment, Kizz Daniel will perform free show for Tanzanian Fans tomorrow in a make up deal reached between his management and the promoter in Dar Es Sallam after he failed to show up for performance which got him in for "questioning" by the Tanzanian police.
He refuted the rumour making the rounds about the necklace which according to him was not the true situation. He also claimed he was never arrested but invited for "questioning".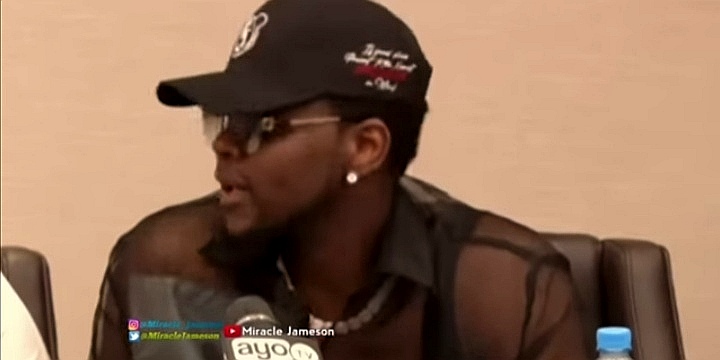 Kiss Daniel further explained that what truly happened was a case of flight delay from Uganda and it led to agitation by the fans which resulted in a violence and the police intervened when his name kept on cropping up.
He Apologised to the fans and promised to perform tomorrow, Friday for them by emphasising his love for them.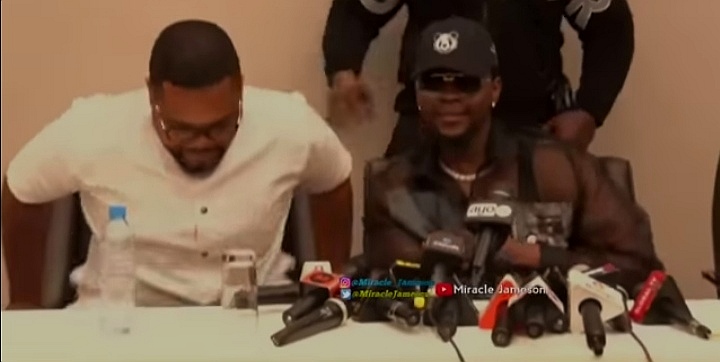 He also jokingly requested one of his fans to start teaching him Swahili, saying he would love to learn the language.
He made this disclosure alongside the promoter at a press briefing in Dar Es Sallam recently.
On his part, the promoter, Big Steps also apologized to him and refuted the rumour about the necklace, saying there was nothing like that but a flight delay and the issue has been resolved, saying the show must happen.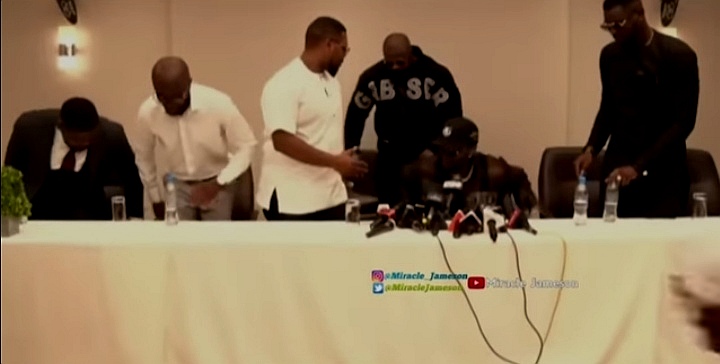 Kiss Daniel further disclosed that he would give all his best to his Tanzania fans on Friday in a two hour performance in a place to be announced.
He was able to perform in Uganda where he had a great outing, according to him and he was looking forward to doing same in Tanzania.
He emphasised that, he went to Tanzania to perform for his fans, if not he wouldn't be in that country.
We wish him all the best as he steps on stage tomorrow for his fans in Dar Es Sallam.