Defiant President Talon Honours Benin Fallen Heroes in a Swift Shift from the Norms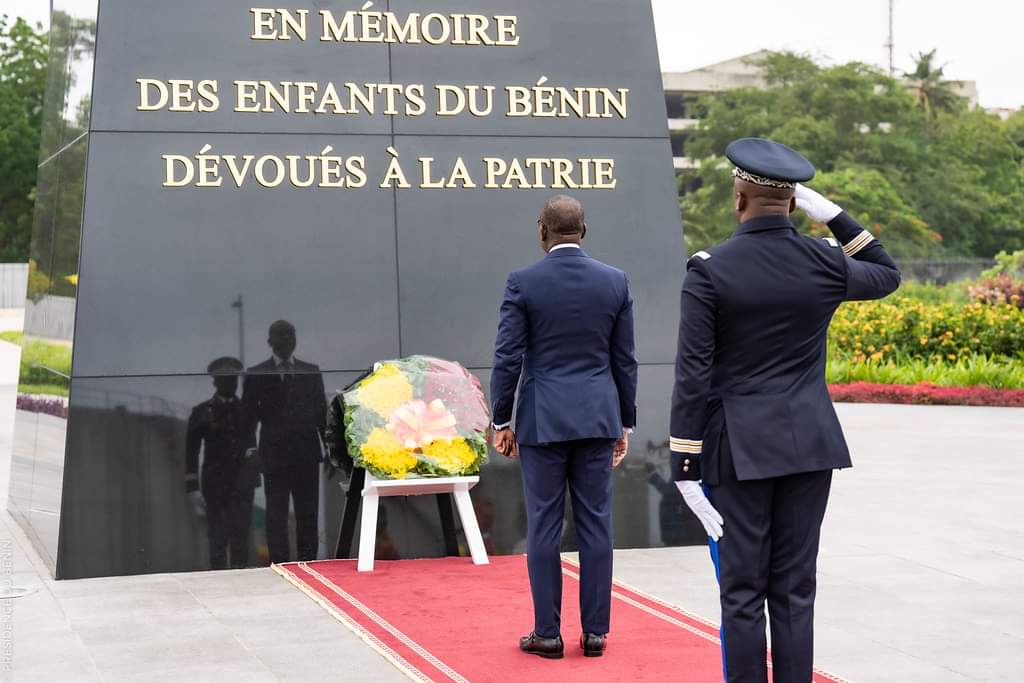 In an unusual manner, during the wreath laying, H. E Patrice Talon, President, Benin Republic, recently in Cotonou during the nation's independence day ceremony, at Monument of the Dead where the new Heroes' Cenotaph has been erected, shifted from the previous norms of honouring the colonisers, rather he departed from that by honouring gallant Benineses who laid their lives one way or another for their native.
He exhibited this in action, and in a strong statement through the inscription on the wall where the wreath was laid which reads:
"In memory of the children of Benin devoted to the homeland"
He further made it clear in his speech by strongly expressing his thought process on the shift from the previous.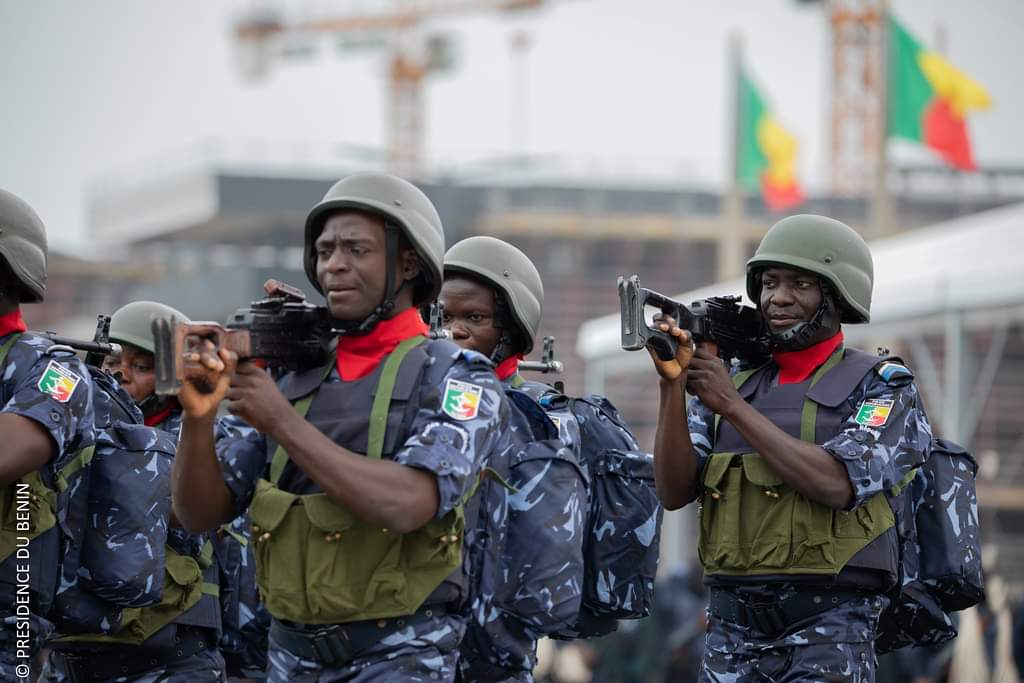 "INTERVENTION BY PRESIDENT PATRICE TALON/ UNVEILING CEREMONY OF THE MONUMENT TO THE DEVOTED
"For more than 60 years, we have paid tribute to our heroes in Plakondji, at the foot of a monument erected by the invader to the glory of his soldiers who decimated ours.
" In reality, this monument to the dead of Plakondji does not concern us; rather, he has always challenged us, always revived our sorrows and we have no need to console ourselves that he would also be that of the combatants of the First and Second World Wars.
"It is chronologically, above all and above all, the monument dedicated to the soldiers deployed by the invader to submit our ancestors.
"It dates from before 1903! I do not have the exact date of its construction.
"For more than 60 years therefore, the Heads of State of Benin have, every August 1st, on the occasion of our national commemorative holiday of our independence, laid a wreath at the foot of this monument dedicated to the French and assimilated, died for the glory of France.
"In reality, these sheaves dropped by our hands rather celebrated and honored our executioners", Talon revealed.
Mr. Talon has been one of the outspoken African Presidents in the recent times, where he vehemently demanded and received 26 royal artefacts carted away by the French soldiers more than one hundred and thirty years ago.
He promised to reveal the country to the world and he is walking the talks both in action and in deeds which has been perceived by all and sundry both within and outside.