ATB Chairman, Cuthbert Ncube, Arrives Botswana on Agro-Tourism Call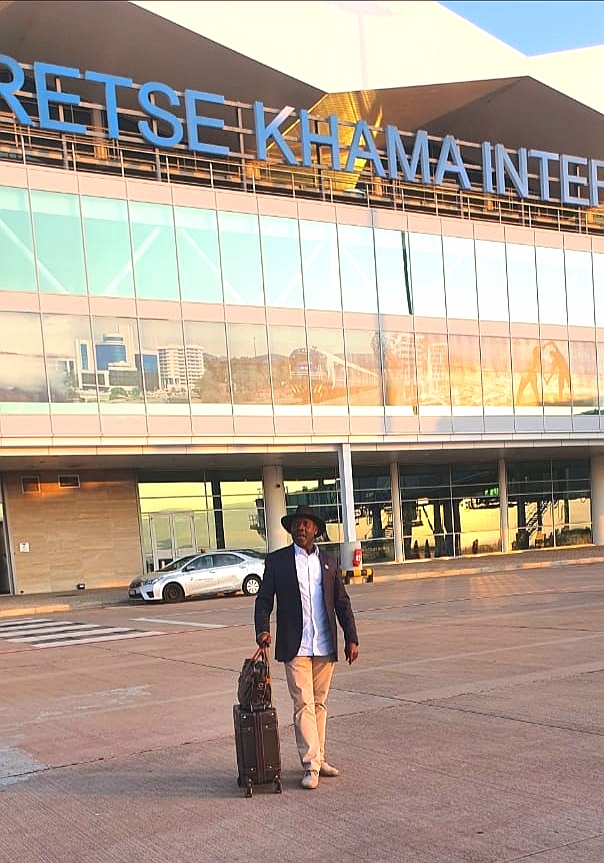 The Executive Chairman, African Tourism Board, Hon. Cuthbert Ncube has arrived Sir Seretse khama International Airport in Gaborone, Botswana for a bilateral engagements with the Ministers of Tourism as well as that of Agriculture as the country continues to be the leading producer of Agro-products and one of the best tourism destinations in Africa.
"Leveraging on the close relationship being enjoyed by ATB, the Government of Botswana affirms that agro-tourism sectors would not doubt be the food basket as well as the Jewel destination for leisure and business opportunities. It is imperative for ATB to look into how our organization can support, the more on how to take these two pivotal sectors of Botswana to the next level in their quest to making a difference", Ncube noted on his arrival at Gaborone today.

From the tourism perspective, Hon. Philda Nani Kereng, Minister of Tourism and Environmental Affairs has been very instrumental to the progressive moves recorded in the tourism sector in the country which has earned the country a best of positioning in the tourism discussion within the continent.
The country's leadership is also giving all the needed supports to the sector as well as other sectors thereby helping to create a superb economy which the Southern African nation enjoys.
There is no doubting the fact that, Botswana's agro sector is also well positioned to becoming the cynosure in Africa's agro arena, judging by the giant steps being taken by the sector.
ATB will continue to remain relevant when the need arises within the continent, which has been part the core values the organization stands to project among the member states.
You will recall that Hon. Cuthbert Ncube was in Botswana some months back to participate in the Khawa Dune Festival in the Kalahari where he met President Masisi of Botswana and other Ministers.
African Tourism is a not for profit organization based in the Kingdom of Eswatini with a mandate to reposition African tourism with presence in 45 Africa countries, counting, as well as other major parts of global destinations.