ATB Chairman, Cuthbert Ncube Admonishes New Brand Ambassador Chioma Anyiwo to be Deligent in her New Role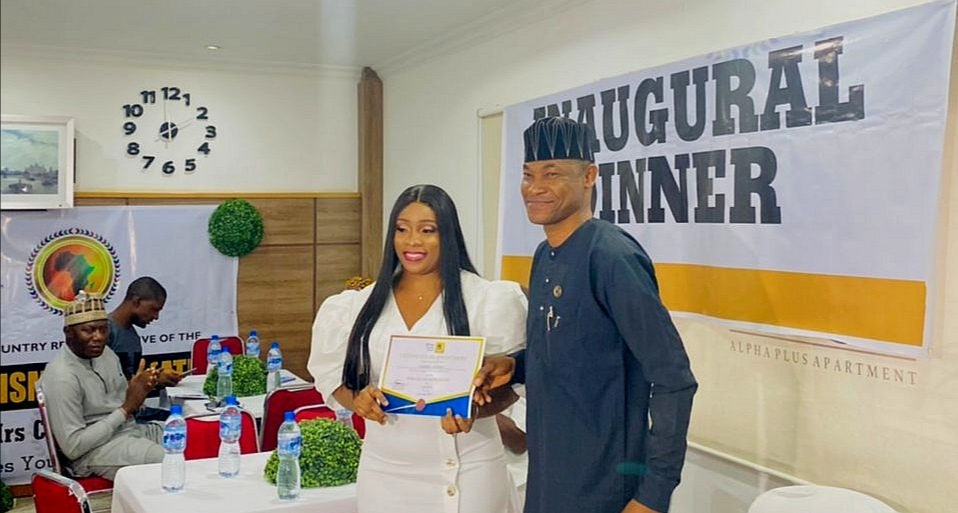 The Executive Chairman, African Tourism Board, Hon. Cuthbert Ncube has admonished the newly appointed country representative, Nigeria, brand Ambassador Chioma Anyiwo to be deligent in the new role she just assumed.
Ncube, represented by Amb. Kazeem Balogun, the Chief Media and Communications Officer, ATB gave the advise while delivering his opening remarks at the Inaugural Dinner organised to usher in the appointment.
Ncube emphasised on the need for the new appointee to display deligence to the best of her ability that would give all concerned a deserving glory.
"Let me however advise your humble self to see this role an important one, and use the office deligently to the best of your ability, that will, at the end of the day bring glory to the organization, Africa, Nigeria and to yourself".
ATB Chairman also informed the gathering about the indispensability of their Ambassadors and how tedious their selection process can be.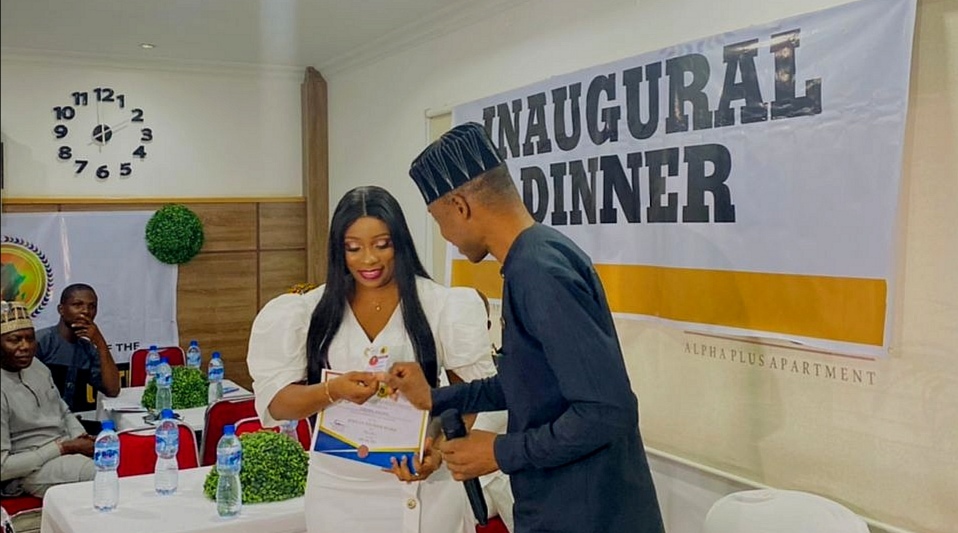 "As we aspire to changing the African narratives through pragmatic approach, our Ambassadors are the foot soldiers in all our destinations and you will agree with me that, they are indispensable in our sojourn to making Africa the numero uno, when it comes to choice destination.
"It is important to also point out to this gathering that our Ambassadors are not just in Africa alone, they are in all the major destinations, thereby giving us the global presence we truly deserve", Ncube emphasized.
Ncube believed that the appoinment of Amb. Chioma Anyiwo would service as a fast track route to achieving the organisation's aims and objectives.
"Ladies and gentlemen, you will therefore agree with me that appointing Amb. Chioma Anyiwo will serve as a spring board – another millage, at bringing to reality our thought process at African Tourism Board and our target is to rebrand, reshape, and promote Intra Africa travel. Boost and support our airlines by developing the domestic market, thereby changing Africa's narrative and ultimately marketing our 55 destinations to the global tourists with the aim of increasing their arrivals within the continent in order to contributing to the GDP of our member countries"
He also pointed out the urgent need to bring onboard passionate individuals to drive the organization, post Covid-19 era.
He however eulogised Ambassador Mariam Lesian of Tanzania for the important role she played in the selection and appointment, and also Mr. Quadri Adu Kehinde, Head, Tourism and Culture, AU ECOSOCC – Nigeria.
He however charged the audience to be ambassadors of Africa wherever they find themselves, thanking and appreciating their presence.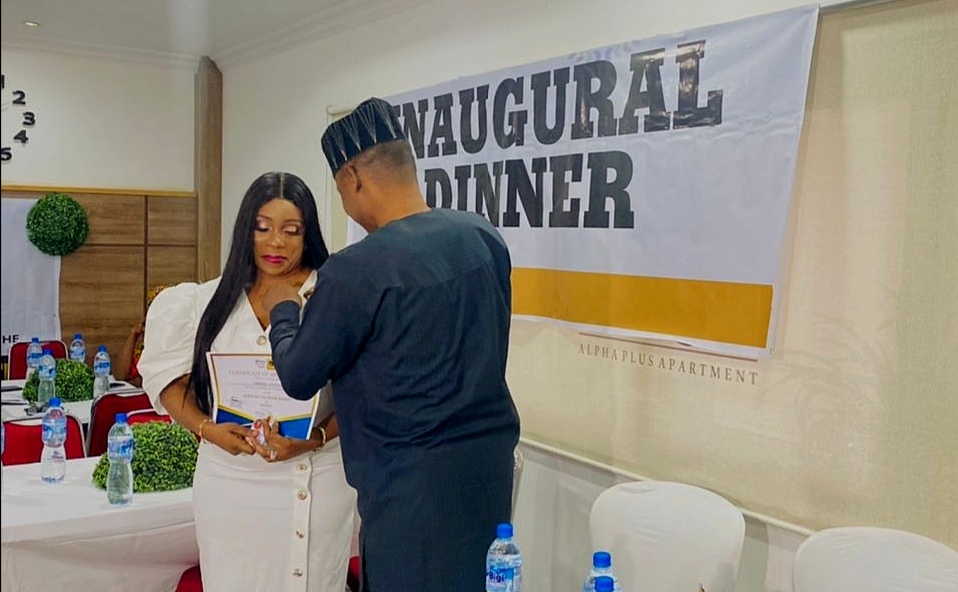 On her part, Amb. Chioma Anyiwo expressed her profound gratitude to the leadership of ATB for the appointment, assured them of her readiness to contributing her own quota to the progress of tourism in Africa in the new capacity.
"I wish to extend my deepest respect and appreciation to all the leaders and board members of ATB. I make a pledge here and now, to strive with your cooperation, for a fruitful and successful journey as ATB ambassador of Tourism".
She gave some analytical figures about the progression of the sector in Africa, indicating how the sector would impact the overall interest of the continent and further emphasised her commitment to promoting intra and inter regional tourism in Africa.
"As an Ambassador of African Tourism Board, I will strive to add my contributions and promote Intra and inter regional tourism through the existing plan of ATB in ensuring the socioeconomic growth of the continent as this will grow and stabilize international tourists arrivals to Africa thereby leading to the increase in developmental strides".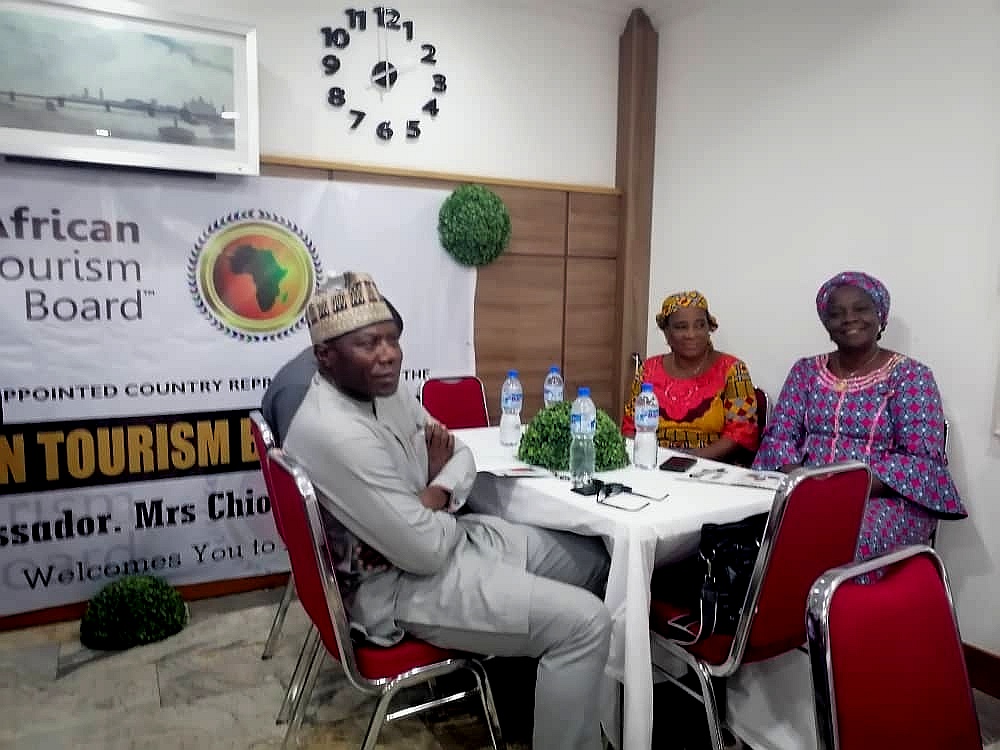 Amb. Chioma concluded by pointing out the importance of working collectively towards making tourism work in Africa. She further thanked the gathering for honouring her invitation.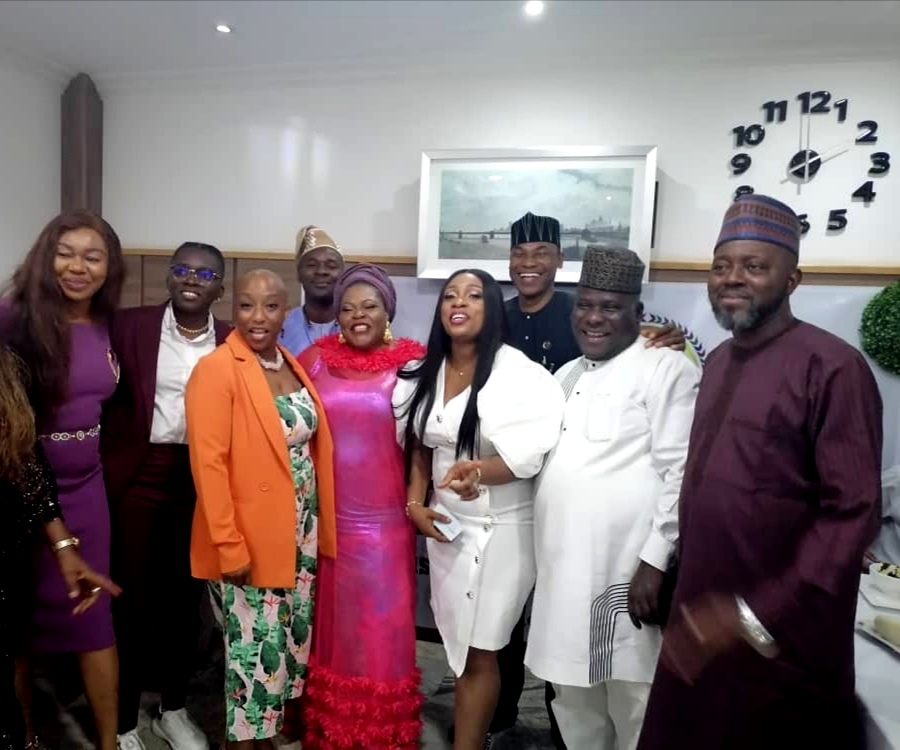 Present at the event were ; Chief Abiodun Odusanwo, National President, Institute of Tourism Practitioners of Nigeria, (ITPN) ; Mrs. Susan Akporiaye, National President, National Association of Nigeria Travel Agencies (NANTA) ; Mr. Famogbiyele Taiwo, Director (General Studies) National Institute for Hospitality and Tourism (NIHOTOUR) ; Mr. Wang Guiping, First Secretary for Cultural and Educational Affairs, Embassy of China in Nigeria.
Others were Prof. Jeleel Ojuade, Prof. of performing Studies, University of Ilorin; Madam Sophia Khan, President, Women in Business and Tourism-Nigeria (WIBAT) ; Lady Peace Onuiri, President, WIBAT-Ogun State among other top government functionaries, dignitaries as well as numerous families and well wishers.
Amb. Dine Bouraima, the ATB representative for Benin Republic was officially billed to lead the ATB team, but couldn't make it due to another urgent engagement with his government.
The event was passionately anchored by Hon. Quadri Adu Kehinde, the Head, Tourism and Culture, AU-ECOSOCC – Nigeria.
African Tourism Board is a not for profit organization based in the Kingdom of Eswatini, established to change Africa's narrative through tourism. It has Ambassadors in about 45 African countries and counting as well as in major cities across the world giving the organisation a global presence.