Amina Badiane Aims at Using 'Miss Senegal' to Promote African Tourism and Culture with the Support of African Tourism Board
African Tourism Board Brand Ambassador for Senegal, Amina Badiane, the President of Miss Senegal Organising Committee has been in Abidjan, the Ivorian capital alongside the reigning Miss Senegal, Fatou Lo, to attend Miss Ivory Coast Pageantry 2022 where they were well received by her fellow ATB Brand Ambassadors for Ivory Coast, Dr. Ives Diamana and Dr. Joseph Grah as well as entourage from their native Consulate in Abidjan.
Badiane granted the Ivorian press an interview where she expressed gratitude to ATB Chairman, Cuthbert Ncube, her colleagues and pointed out her plans for Miss Senegal among other responses.
The full Interview
Question
Thank you EXCELLENCE Mrs. Amina Badiane ATB's ambassador of fashion and beauty for SENEGAL, introduce yourself to the Ivorian national press.
Answer: Amina Badiane Ambassador African tourism board, CEO Secoba group.
Amina Badiane is a former Miss and former international model who has made her entire career in Europe and the USA and who brings her international experience to the service of her people. Through the organisation of the beauty contest under the legitimate Miss Senegal Committee,
The organization of the Miss Senegal Committee relies on regional committees or in each region where young dynamic people are responsible for culture, tourism, youth, sports and entrepreneurship, economic operators,
Miss Senegal is making international innovations on regional model to attract young diaspora and tourists to come and invest in Senegal through the beauty contest like last year in London and this year in Puerto Rico USA.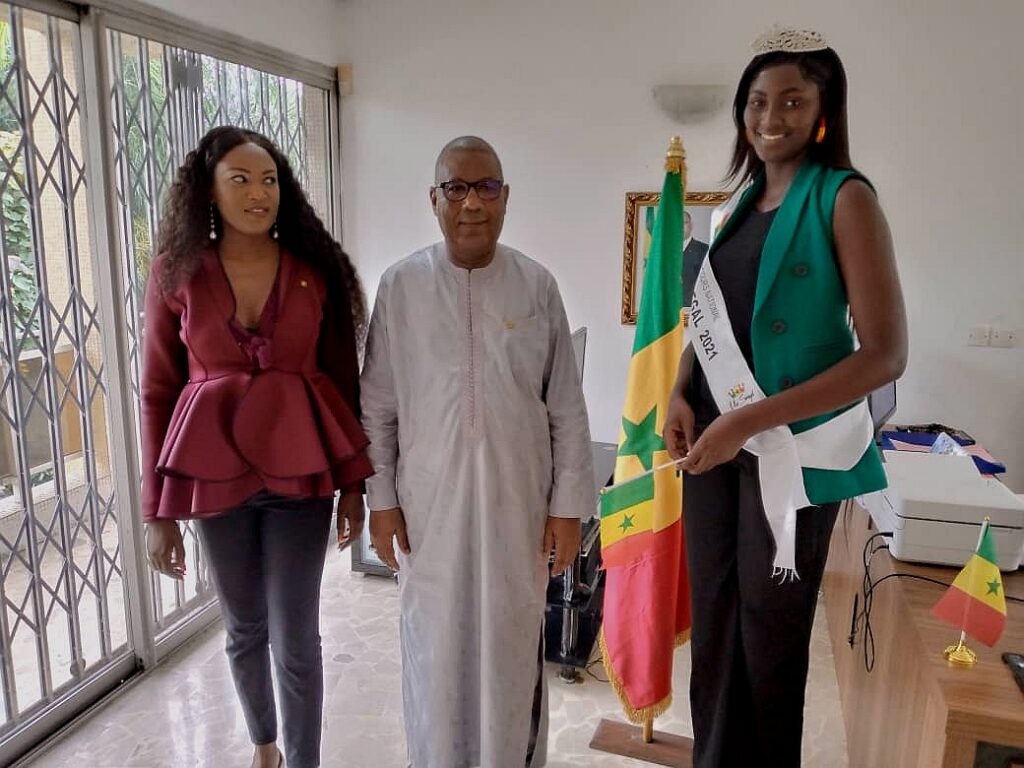 Question
You are the president of the organising committee of Miss Senegal, what are your activities?
Answer: My activities are to ensure that the organization of Miss Senegal is well done, to accomplish our mission which is to sell the destination Africa particularly Senegal, to ensure the cultural and tourist promotion at the international level by making tours to the diaspora where the Senegalese are everywhere in the world, also to assist my miss to the election of Miss World, to convince the investors to come to invest and visit Africa which today shines by its wealth. I am also at the disposal of ATB for all activities of cultural and tourist promotion by thanking chairman Mr. Cuthbert who did me the honour of appointing me as ambassador during the grand final of Miss Senegal 2021 in Dakar.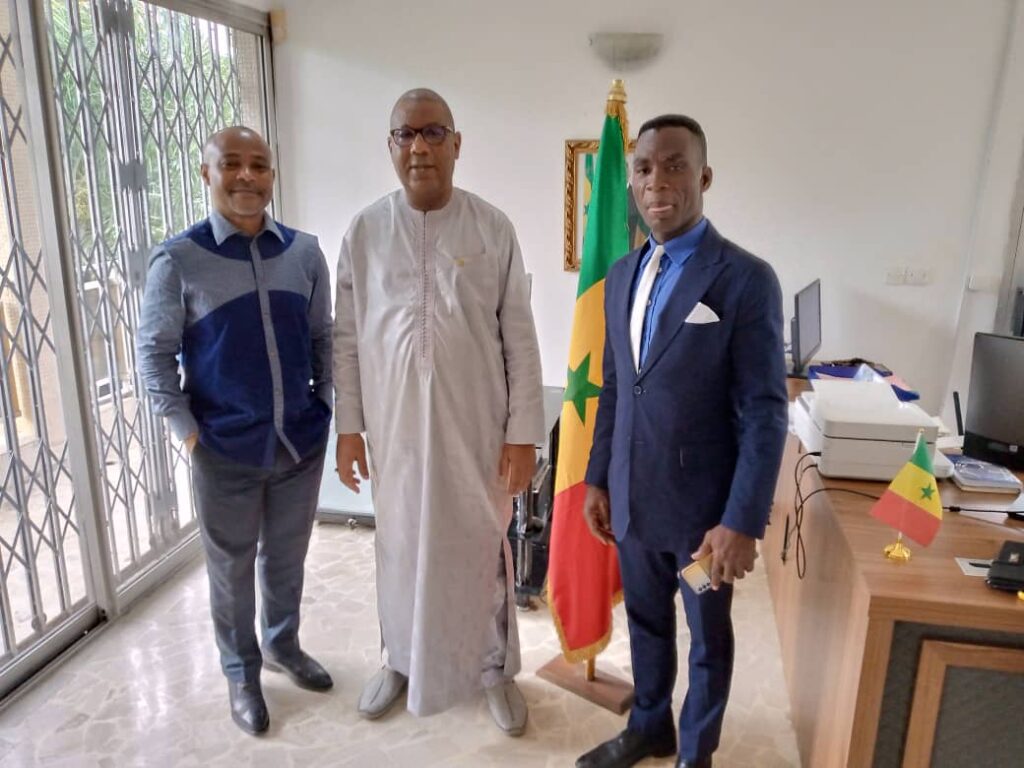 Question
How does the title of ATB ambassador of fashion and beauty for Senegal allow you to promote your cultural and tourist activities?
Answer: ATB is an African organisation that federates men and women who are leaders in the fields of tourism, culture and handicrafts but mainly tourism.
And as you know, tourism is a transversal sector, a sector of services and events.
It is for all this diversity of actors and activities that we are present as women to bring our contribution to the construction of the African tourism ecosystem led by the Chairman of ATB Mr Cuthbert.
It should be noted that the ATB Senegal focal point is Ambassador Mouhamed Faouzou Dème, a tourism expert. He is ATB's ambassador in charge of tourism and culture in Senegal.
Question
What do you think you are doing in common with the ATB ambassadors for the Ivory Coast?
Answer :There is a synergy and sharing of information on issues related to tourism at the event and participation of ATB ambassadors from neighbouring countries to support and popularise the principles of sharing solidarity and partnership to develop intra-African tourism. There is also the ambition to develop common programmes of sharing experiences of study tours to further consolidate the exchange and commercial links between the Ambassadors since the majority of the Ambassadors are potential actors of job and wealth creation.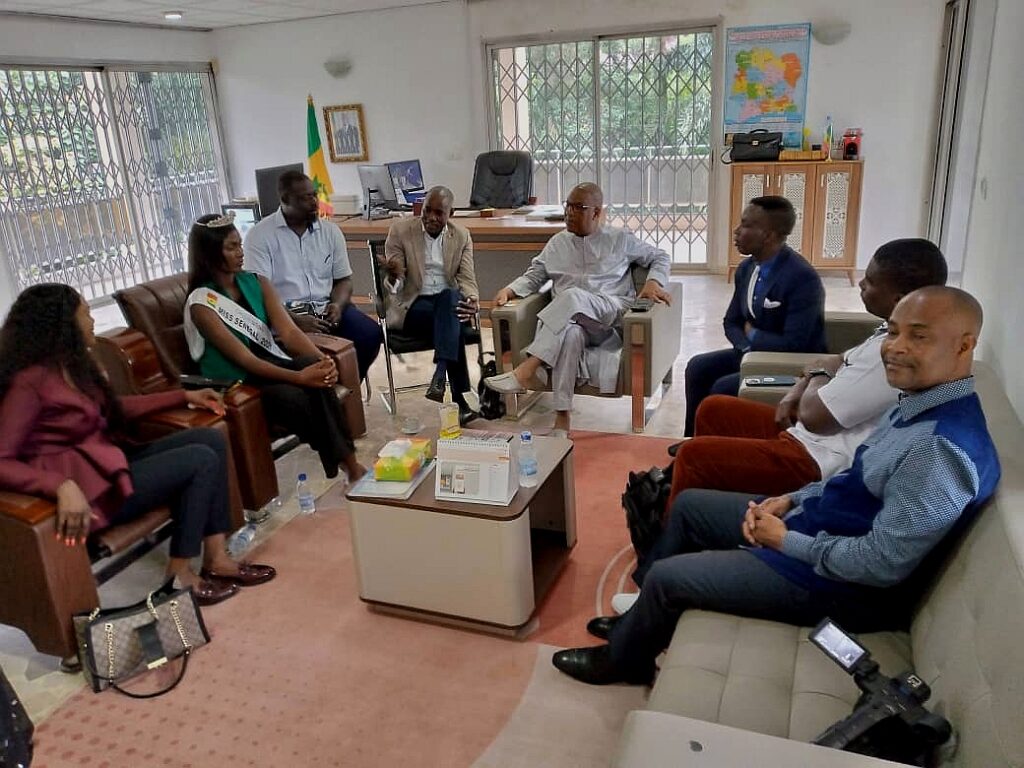 Question
EXCELLENCE Mrs Ambassador, In Côte d'Ivoire, the national press and the Ivorian population are aware of the prowess of the BIOMEDICINE RESEARCHER THE INVENTOR OF THE NATURAL SIROP BJ12 WHICH PREVENTS AND CURES COVID-19 IN 5 DAYS, what do you think that this can boost medical tourism in Africa
Answer: Certainly medical tourism is important and the results of Dr. Jean Ives should make Africa proud and help to further develop the health sector especially medical tourism.
Question
The two Ambassadors EXCELLENCE GRAH JOSEPH and Dr DIAMANA BIOMEDECIN CHERCHEUR are planning to organise a festival here in Ivory Coast. What will be your contribution as ATB AMBASSADOR for Senegal, a brother country?
Answer: Our role as ambassadors is to support and encourage our fellow ambassadors but above all to come and participate in promoting the event in Senegal and to lead a strong delegation of Senegalese actors to attend the event and to establish partnerships.
Question
Do you plan to organise Miss World in Dakar in 2023? What are your expectations for ATB and the advantage for Africa?
Answer: My expectations are high since ATB has an international ora and credibility with States and private actors.