Lexy Mojo Eyes Unveils Agogo Africa, an Online Market Place in Nigeria, Prepares for Other African Countries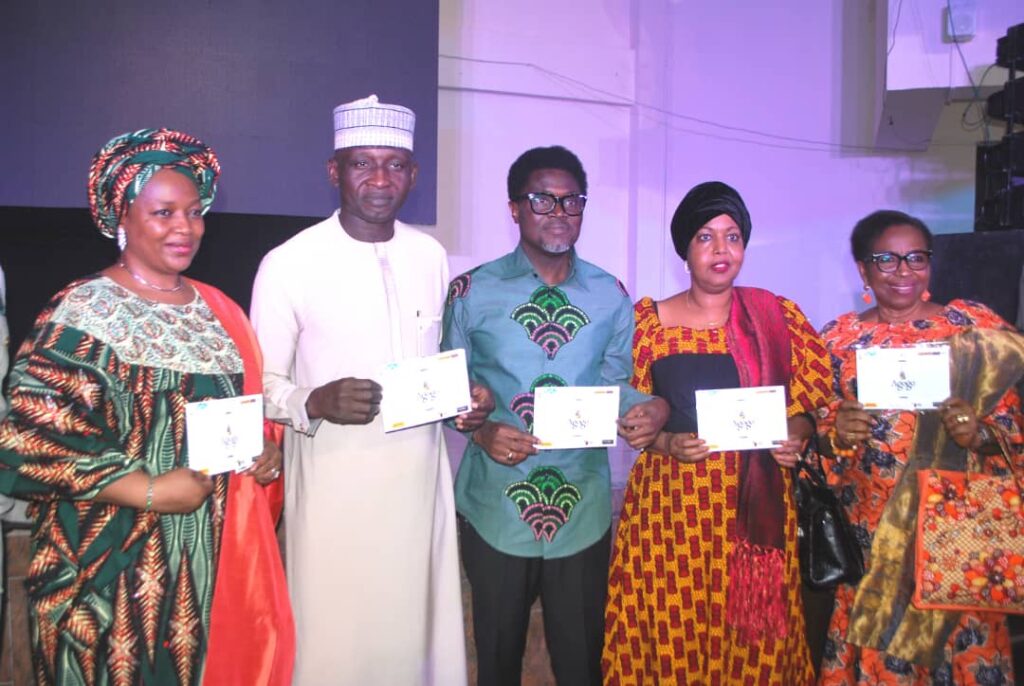 It was pomp and pageantry at the launch of Africa's number one creative industry e-commerce marketplace Agogo Africa in Abuja recently, with designers cutting across the African fashion, beauty, textile and garment industries as well as dignitaries and stake holders from Nigeria and beyond in attendance.
The launch of Agogo Africa in Abuja, the first of so many others that will take place across Africa was hosted by the Nigeria Export Promotion Council (NEPC). This made Nigeria the first country to launch the platform in Africa.
In his opening remarks, Executive Director and Chief Executive Officer of the NEPC, Dr. Ezra Yakusak disclosed that the objective of the launch was to create an innovative e-commerce platform that will connect the creative industry to the international market, especially now that more emphasis was being placed on e-commerce.

According to him, "It is not in doubt that sectors such as the apparel, garment, arts and craft, cosmetics and the beauty industry have continued to make tremendous contribution to the growth of our nation's Gross Domestic Product (GDP)".
Citing global events which have helped rev the importance and relevance of ecommerce, the NEPC Director averred thus; " We are all aware of the economic distraction that came up after the Covid-19 pandemic and the present war in Eastern Europe between Russia and Ukraine and their effects on businesses globally. These have in no small measure given rise to the astronomical growth of e-commerce platforms globally, that ensures uninterrupted movement of goods and services despite the crisis".

Agogo Africa is an innovative e-commerce online platform that connects African fashion, textile, garment industry and all fashion value chain to local and international market for patronage. It is a portal dedicated to displaying African designer's products and fashion accessories like shoes, bags, jewelries, fabrics, gemstones, cotton, lifestyle products etc.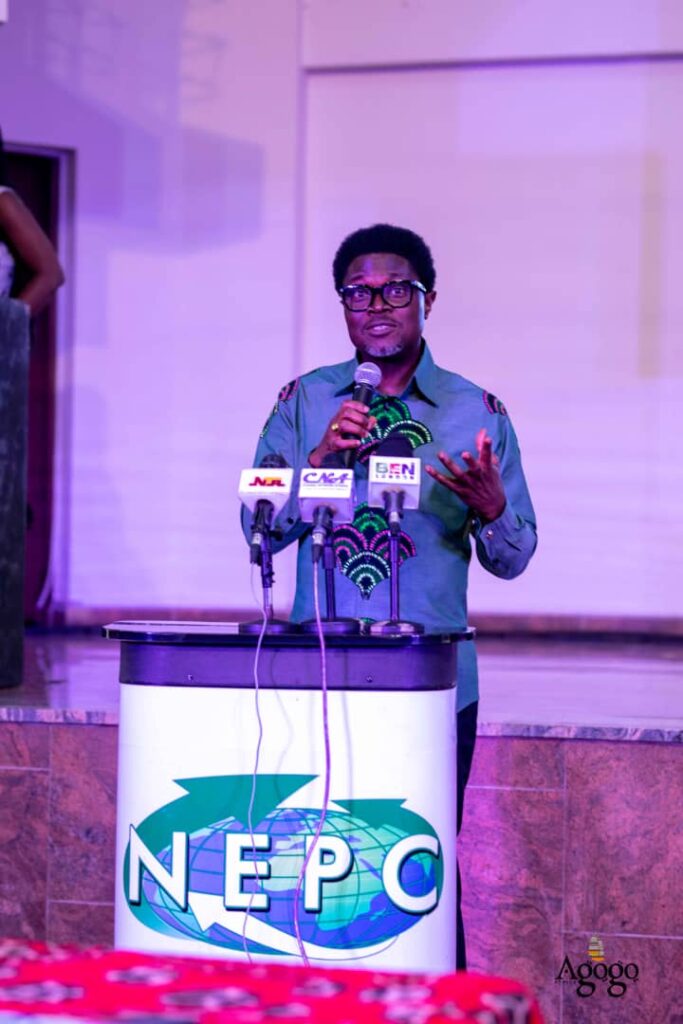 The unique feature of Agogo Africa is that it also provides the opportunity to source raw materials that the fashion industry players need in the course of production. It has an exclusive and comprehensive directory of African textile manufacturers, garment factories for large production, leather producers (tanneries), gemstone producers and artisans for small and large scale production.
Assuring that the NEPC could not afford to lay back on e-commerce drive, Dr. Yakusak said, "We at the Nigerian Export Promotion Council are committed to growing the national economy from other sources outside crude oil. Hence, we are ever willing to render support to individuals and organizations that present viable options that will enhance market acess for Nigeria goods and services of various sectors. This forms the basis of our partnership with Agogo Africa to launch a credible platform to onboard fashion and related sector for trading".

Continuing, he reiterated, "NEPC on its part, has through its various programs empowered and strengthened Nigerian exporters, Small and Medium Enterprises (SMEs) to enable them increase and improve on their products quality and quantity in readiness for the challenges thrown up by emerging markets and increase in demand of products and services. These include emphasis on value addition, through capacity building of exporters in the areas of quality/standard requirements for the International Market".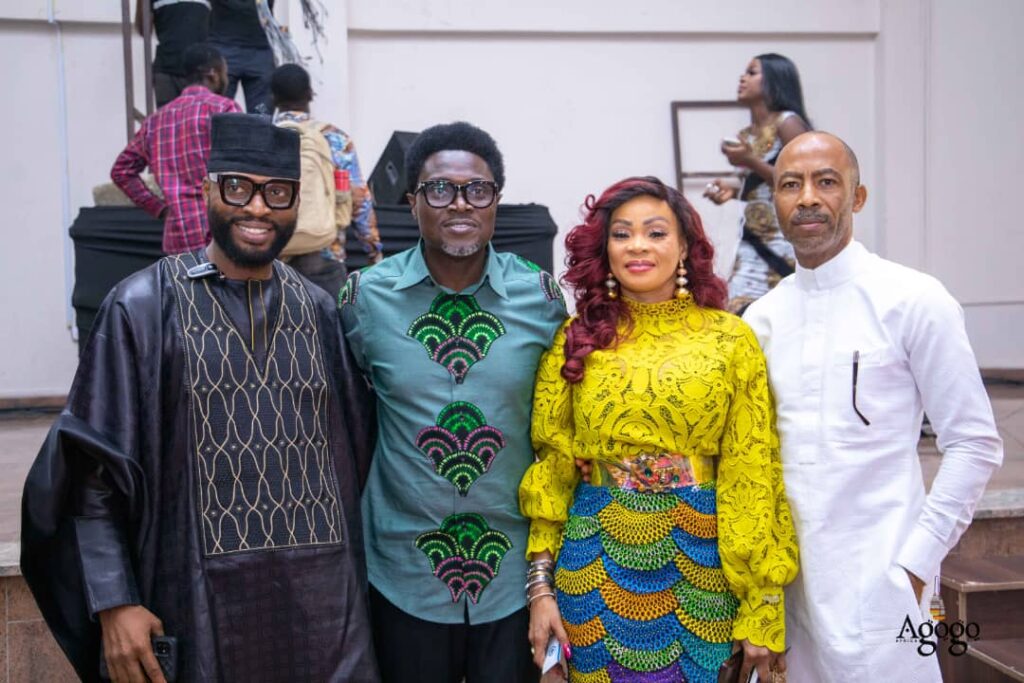 With a listing of manufacturing hubs and garment factories across the continent, designers can conveniently link up and produce high quality made-in-Africa fashion goods from anywhere across Africa. Agogo Africa will also give vendors on the platform the opportunity of taking advantage of the Africa Continental Free Trade Area.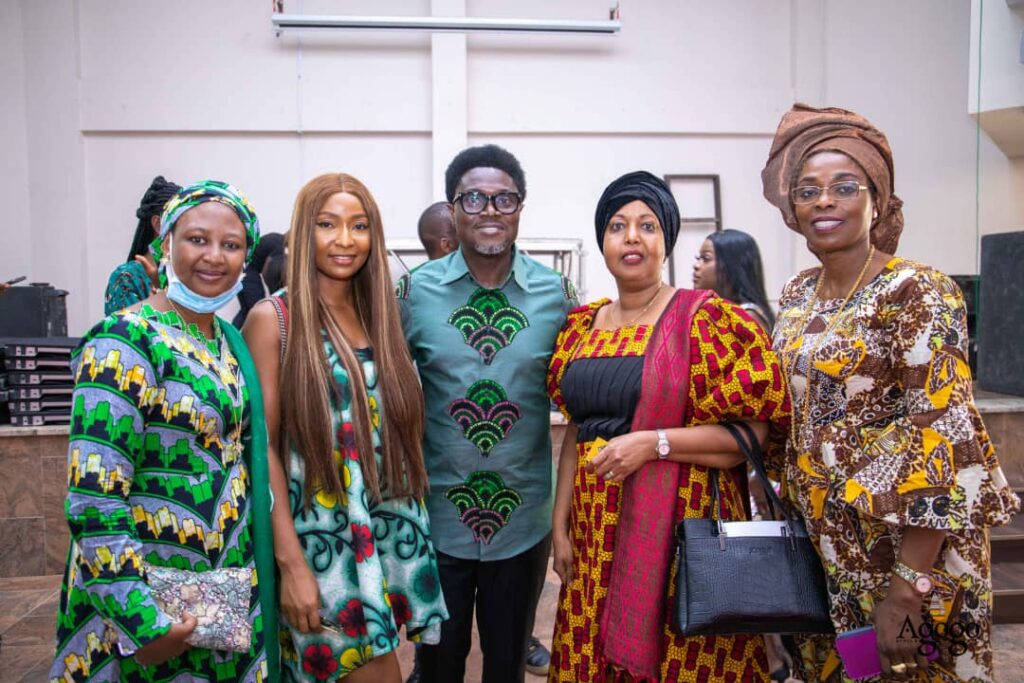 The major criteria for eligibility to sell on Agogo Africa is that the products must be made in Africa with locally sourced materials. Also, the quality of products must be of high standard verified by the Agogo Africa quality control team.
Personalities who attended the epoch event included; Mrs. Ron Osman Omar, representative of the African Union, Her Excellency, Aisha Babangida, Chairperson of Better Life Program for the African Rural Woman, Amb A. Musa, former Permanent Secretary, Ministry of Trade & Investment, Ody Anumba, Representing the Executive Director of Nigerian Tourism Development Corporation, Hamma Kwajaffa, Director General, Nigerian Textile, Garment & Tailoring Employers Association, Dr Ebiekure Eradiri, Secretary General, Africa Association for Small & Medium Enterprises, Nosa Ogbonma, Representing Zenith Bank, Doris and Charles representing DHL which is Agogo Africa logistics partner.
The welcome address was given by Mr. Babatunde Olusegun Faleke, International Export office, NEPC while the overview of Agogo Africa was done by Lexy Mojo-Eyes, CEO, Agogo Africa. The goodwill message was delivered by Mrs. Ron Osman Omar, the African Union representative who flew in from Addis Ababa for the launch.
The highlight of the event was the going live of Agogo Africa platform after which everyone was taken through a virtual trip through the website by Mr. Adeleye Omosanya, Business Development Director of Agogo Africa.
Agogo Africa is the brainchild of Legendary Gold Limited, Africa's foremost fashion and creative industry promotion and production company. It has the support of the African Union and Africa Business Council.
Other countries lined up for the launch of Agogo Africa after Nigeria include Senegal, Cote d'Ivoire, Egypt, Zambia, Mali, South Africa, Uganda, Ethiopia, Zimbabwe, Cameroon, Benin, Tanzania, Togo, DR Congo, Djibouti, Rwanda, Ghana etc.
www.agogoafrica.com