FESTAC '22: The Reason Behind FESTAC -AFRICA is for Africans to Communicate -Yinka Abioye, FESTAC -AFRICA Organiser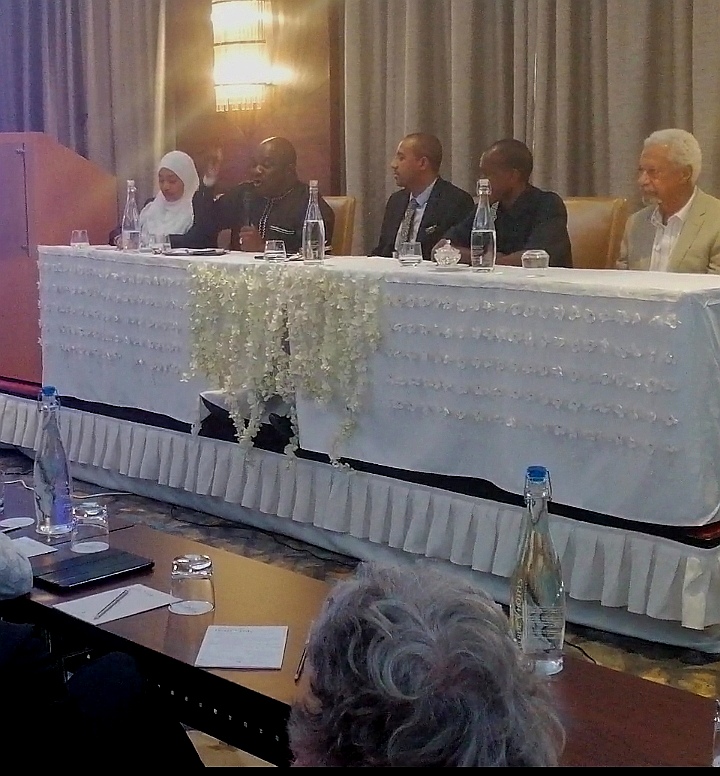 The Chairman of Inspire Africa, Mr. Yinka Abioye, the lead organizer of FESTAC AFRICA, gave the reason why his organization brought back the festival after 45 years hiatus, which was hinged on the need for Africans to communicate among themselves.
He gave this hint while making his own contribution at a panel session dedicated to Prof. Abdulrazak Gurnah, tagged "A Conversation With Abdulrazak Gurnah" the 2021 Nobel Prize Laureate in Literature who was one of the Guest Speakers at the event which had as its theme "My Africa ,Our Africa,Your Africa " recently, at Verde Hotel in Zanzibar.
Speaking further, Abioye lamented on the inability of Africans to create a communication channel among themselves which has created a vacuum and ultimately, a division that outsiders capitalized on to introduce enmity within the continent.
He narrated a touching story while on a trip to Abidjan where a Senegalese was prejudicing and skeptical about him being a Nigerian based on a terrible experience he had while in Nairobi, where he had been prejudiced upon by Kenyans for being a Senegalese. At the end of the day, the Senegalese promised to not prejudice against any fellow African no matter the situation after discovering that lack of communication gave way to disunity among Africans which the colonisers took advantage of by creating discord among Africans.
"Mr. Minister, this is the reason why we are doing FESTAC -AFRICA. The exact reason is because of what is going on, communication, talking between one another", Abioye said.
FESTAC Chairman further stressed the need for a stronger unity among Africans which according to him would guide against external forces penetrating the continent.
Other participants at the session included mrs. Hafsat of Zanzibar Tourism Commission; Mr. Hassan Ali Mzee, Chairman, Zanzibar Association of Tour Operators; Hon. Simai Said, Min. of Tourism and Heritage, Zanzibar; as well as Prof. Abdulrazak Gurnah, Nobel Prize Laureate in Literature among other notable dignitaries.