FESTAC AFRICA: ATB Joins Tanzanians to Welcome Prof. Abdulrazak Gurnah, the 2021 Nobel Prize Laureate in Literature to his Native After Winning the Award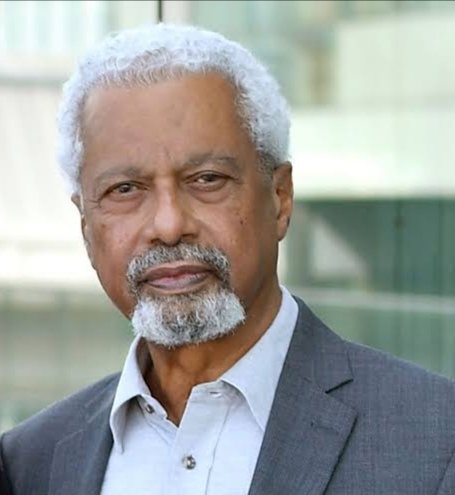 The African Tourism Board has joined the government and good people of Tanzania to welcome Professor Abdulrazak Gurnah, the 2021 Nobel Prize Laureate to his home country,Tanzania for the first time after winning one the most prestigious and coveted awards on earth, as he prepares to attend the forthcoming FESTAC AFRICA 2022 which will take between 22nd – 29th May, 2022 on the enchanting Island of Zanazibar.
"ATB would like to join the good people and the government of Tanzania to welcome our dear Prof. Abdulrazak Gurnah, the Nobel Prize Laureate in Literature back home. This affords Tanzania a greater honor and privilege and also the entire continent at this point in time when the global attention has been tilted towards the continent in terms of being the continent that owns the future of the world.
"Individual like Prof. Gurnah has proven to the world beyond reason doubt that Africa posses the best of intellectuals that can also be the voice for the continent. He does this in his personal life outside of Africa and his works reflect the spirit and aspirations of the continent, thereby attracting a global attention the more for the continent.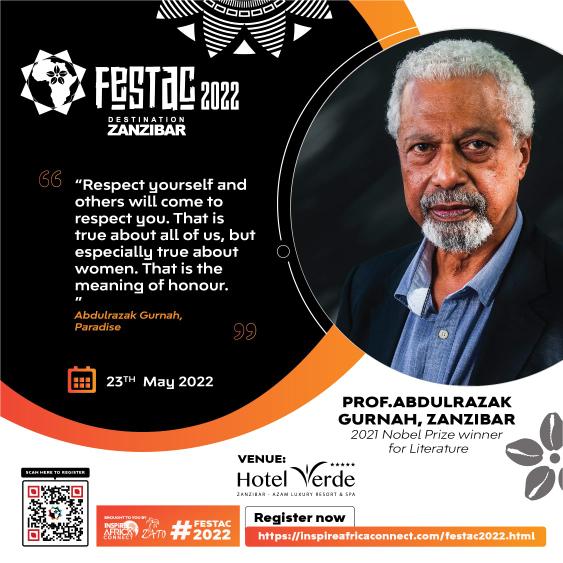 "At ATB, we truly welcome him as we look forward to sharing our thoughts together on the best possible ways for Africa during the FESTAC AFRICA event in Zanzibar", Cuthbert Ncube, Chairman African Tourism Board said.
Prof. Abdulrazak Gurnah was born in the beautiful Island of Zanzibar but left for the United Kingdom during the period of unrest within the Island, where he carved a niche for himself, country and Africa through his writings for several years that culminated into the Nobel Prize Laureate.
Some of Prof. Gurnah's books are ; Paradise, After Lives, The Last Gift, Desertion ,By The Sea, Gravel Heart and Dottie to mention but a few.
ATB Chairman, Cuthbert Ncube will be joining Prof. Gurnah as guest speakers to deliberate on various topical issues affecting the continent with the aim of proferring solutions and changing the narratives to an enviable one among other things.
FESTAC AFRICA promises to create all kind of synergies within and out the continent with a mindset for sustainability and a sense of pride and honour in the areas of arts and culture, tourism, hospitality, sports tourism and investment among others.
ATB has been at the forefront of crafting great initiatives and partnership among Member States and organizations that are well promulgated to reposition Africa in such an enviable space, leading to a robust partnering with FESTAC AFRICA which was recently agreed on between the two entities for the progress of the continent.