FESTAC AFRICA Signs 3 years MoU with African Tourism Board on Various Collaborations

FESTAC AFRICA, an organisation based in South Africa has signed a 3 year Memorandum of Understanding with the African Tourism Board which aims at different forms of collaborations between the two organizations.
This became imperative as the former prepares to host the Festival of Arts and Cutlture FESTAC 2022 in Zanzibar where ATB has a strong footing.
Deliberations have been on between the two organizations, determined to ensure a successfull outing during the event where many activities such as conferences, sports tourism, arts, gastronomy, tours, fashion, etc. would fill the days between 23rd-29th May, 2022.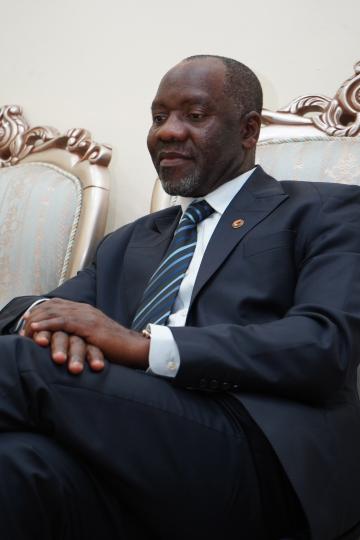 "ATB is delighted to partner with FESTAC AFRICA as we look forward to the best outing for our continent at this point in time, dedicated to celebrating mother Africa through tourism, investment and economic growth agenda",Cuthbert Ncube, Chairman, African Tourism Board said.
On the MoU deliberations, ATB was represented by Amb. Mariam Ally Lesian, the brand ambassador of ATB in Tanzania while FESTAC AFRICA was represented by the Group CEO, Grace Mumo.