INDABA 2022: ATB and Eswatini to Attend Tourism Summit in Zambia as the Trio Engage in Multi-lateral Tourism Discussion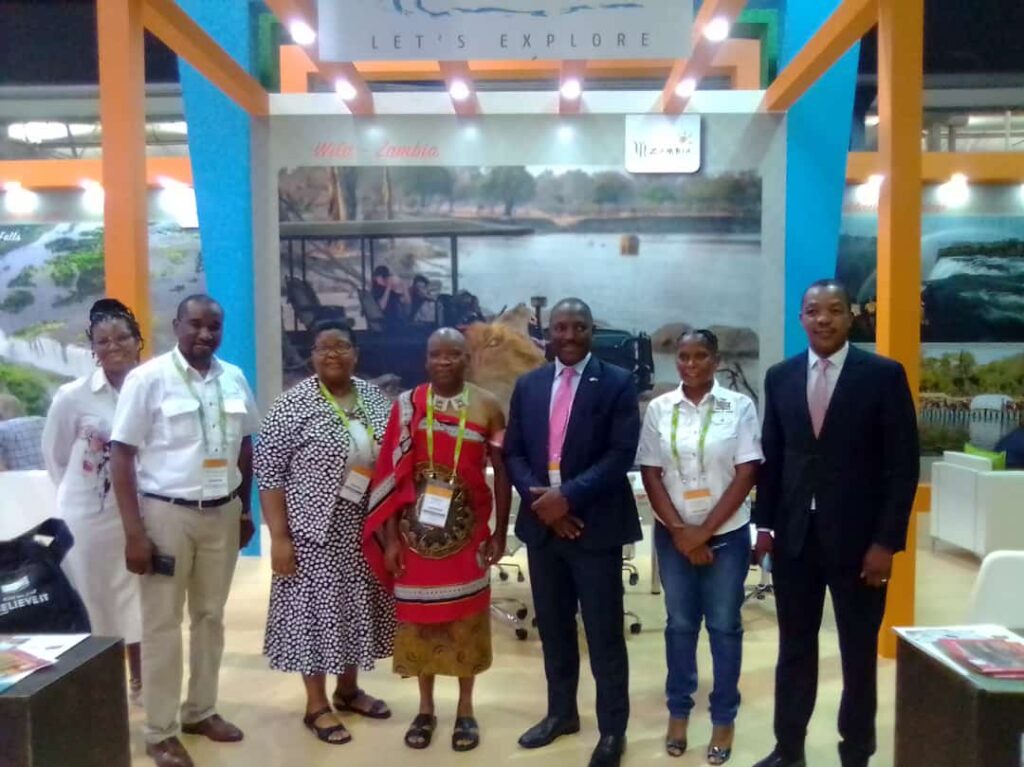 The connectng efforts of African Tourism Board is paying off as the Kingdom of Eswatini and the Republic of Zambia engaged in a muilti-lateral tourism discussion which was facilitated by the African Tourism Board, aimed at creating a synergy between the two destinations.
The two Ministers of Tourism from the Republic of Zambia and the Kingdom of Eswatini met today on the sideline of the ongoing Africa's Travel Indaba in Durban, South Africa where they deliberated on the urgent need to synergize on tourism collaborations at the level of intra and inter connectivity between the two countries.
Representing the Kingdom of Eswatini, was Hon. Moses Vilakati, Minister of Tourism and Environmental Affairs while Hon.Rhodine Sikumba, Minister of Tourism, represented the Republic of Zambia.
The two Ministers acknowledged the unyielding efforts of ATB at connecting stakeholders together and they both offered to give their unflinching full support to the organisation in its quest to improving and promoting continental tourism.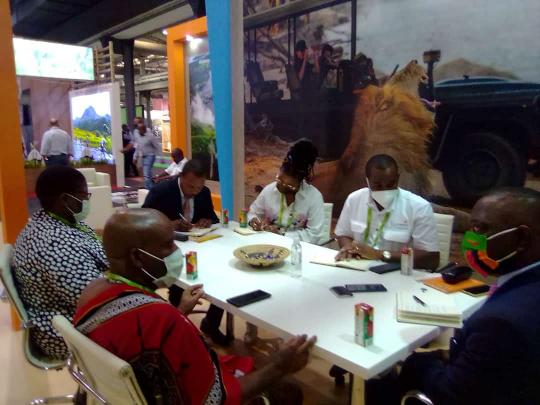 Expectedly, relationship between the two countries would be strengthened from personal interaction as Hon. Sikumba extended an invitation to Hon. Vilakati to participate in the forthcoming Tourism Summit slated for June in Zambia in which the later confirmed to attend alongside the representation of African Tourism Board as an observer.
You will recall that, just recently, African Tourism Baord unveiled its headoffice in the Kingdom of Eswatini where it has been operating successfully with the benevolence of the government of the Kingdom which was facilitated by Hon.Vilakati.
Also, the Republic of Zambia, appointed one of the ATB's strong and good standing members in the diaspora-Italy, Amb. Michelina Sanquest as their Tourism Ambassador in Italy.
It is expected that greater collaborative efforts would be arrived at when the delegations converge on Zambia by June at the Summit.
Representing ATB at the discussion were Amb. Sandile Magongo, the Head of Secretariat in the Kingdom of Eswatini as well as Amb.Linda Fernando, brand Amb for Mozambique.