ATB Chairman,Cuthbert Ncube Advocates for a Robust Approach to Africa's Educational Sector Against the Status quo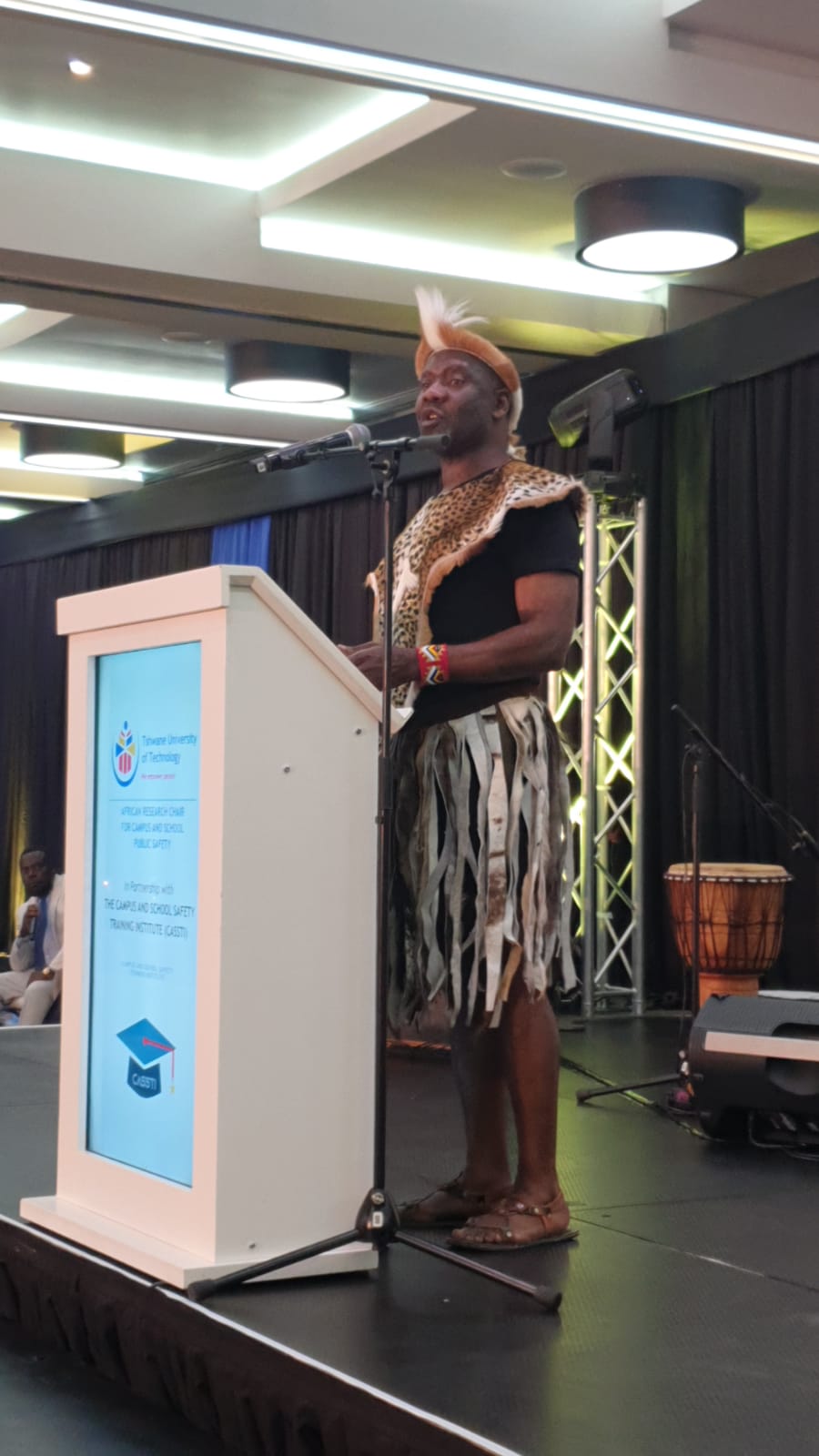 The Chairman African Tourism Board, Cuthbert Ncube has advocated for a robust approach among institututions of higher learning in Africa in order to create a pragmatic and sustainable educational sector for the continent by discarding the status quo.
He said this while making his remarks at the inauguration of the African Research Chair for The Campus and School Public Safety and the Ceremonial Signing of the MoU Between the Campus and School Safety Training Institute (CASSTI) and the Tshwane University of Technology (TUT) which took place yesterday at the Capital Menlyn Maine, Pretoria.
In his words:
"As we celebrate this inaugural African Reseach Chair and the synergy between the giants, the Tshwane University of Technology and the Campus of School Safety Training Institute, in our strides as African Tourism Board, advocating for robust design in piloting new approaches in our academia, in our technologies, applying practical system of training and governance that will foster innovation in an inclusive and responsible manner".
"Dear freinds, the time is now when we need to break the barriers that separates us as brothers and sisters, as higher learning institutions, it is time to craft our own syllabuses and mechanisms that will appreciate and drive us towards a more competitive advantage stemming from our undeniable entrepreneurial spirit embedded in us as Africans".

"With the advent of the fourth industrial revolution and the rapid innovations witnessed during the COVID-19 Pandemic, there is an increased urgency to developing strategies and most synchronized and well coordinated technological capacities to build more resilient system for a healthier societies and more continental sustainable economies that contribute torwards based beneficiaries approach".
"This occasion and cementation of the bilateral memorandum of understanding, I pray that it will build an equalizing force in contributing towards an African driven education system that is populace based, enabling our African brothers and sisters to recieve training that empowers them to be more enablers in creating jobs as opposed to being absorbed in the labor force".
"We are happy as ATB, endorsing this great initiative and partnerships at this most crucial times of our history as a continent".
"It is time to unite our resolves in repositioning Africa as a catalyst to lead the world, shaping a more inclusive system as we expect more collaborations in all our continental institutions of learning. United we can change the status quo that has haunted Africa for decades and unity of purpose should be the order of the day for those who are leading and changing our continent that has so much to offer to our populace and beyond our boarders", Ncube said.
He concluded by congratulating CASSTI and TUT for coming up with an initiative for a strategic partnership which Africa urgently needs to accelerate in all areas of endeavours including tourism.
Other speakers at the event were Prof. Jacob Mofokeng, Director of the Research Chair for TUT, Dr. Stvetoslav Bulatov, Director for CASSTI and host of other numerous academics that participated physically and virtually.
The event was directed by Dr. Levy Motebejane and Dr. Dee Khosa