Medium Scale Business Development in Tourism Can Impact Africans Positively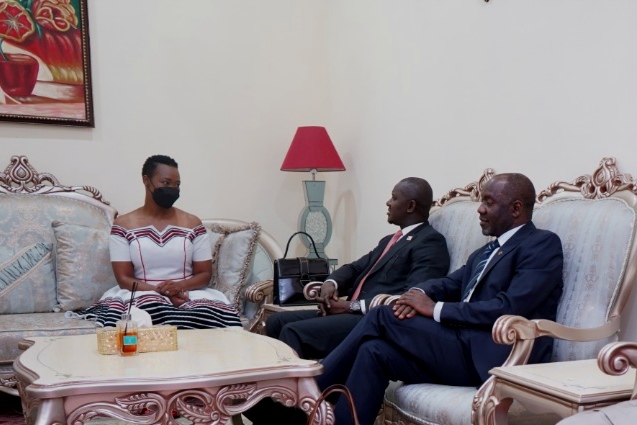 Tourism and small scale business experts have agreed on the need to accelerate actions on the development of medium scale businesses across the continent in order to create wealth and bring about the required development.
This was the point of discussion when Hon. Stellar Ndabeni-Abraham, Minister for Small Business Developement, South Africa, Hon. Cuthbert Ncube, the Executive Chairman, African Tourism Board as well as Engr. Noah Dallaji met on the sideline of the recently held PAWES 2022 at Madinat Al-Bahr Hotel, Zanzibar.

Deliberating on issues and challenges that are impacting on small medium Businesses, Hon. Stellar Ndabeni-Abraham, Minister of Small Business Developement emphasized the need for governments to "walk the talk" especially in the tourism space where there is a dire need for total transformation that will usher in prompt development with the inclusion of the youths.
She frowned at the non-challant attitude by the government towards the youths saying that through them, many small businesses can be brought to reality, with the involvement of the youths' initiatives in the economic main stream that has been dominated by a few conglomerates who have forever enjoyed the benefits within the value chain rather than the main stakeholders.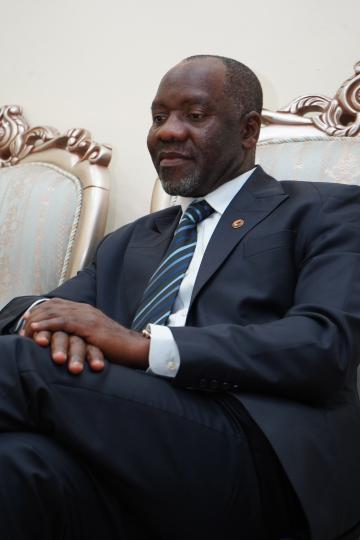 Hon. Cuthbert Ncube, African Tourism Board Chairman reiterated the need to domesticate the hospitality sector in Africa by looking into ways of doing tourism business within, which is urgently needed more than ever before in Africa as a way of implementing social entrepreneurship within all spheres of our economic life, thereby bringing active roll out of social enterprises that will fill the institutional voids, lifting our communities out of poverty.
"Africa's success stories will be ready to be told when our communities become beneficiaries through economic supply value chain channels in the hospitality industry, aviation and general tourism businesses, mostly those within the value-where our skills can be promoted and gender equality is well appreciated. We need to allow women to influence changes and make a difference in the lives of our communities at large", Ncube emphasized.
Engr. Noah Dallaji, Founder and President of African Children Talent Discovery Foundation pointed out that his organization would synergise with major stakeholders to empower the youths and women in acquiring basic skills that are needed to position them well in the scheme of things thereby leading to development.
Discussions of this nature has been at the front burner at different fora and the expection is that more engagements will be held continuously in order to truly drive the message home better for the progress of the continent.
In attendance were ACTDF, ATB, delegations and other strategic stakeholders.