Hon. Leila Mohamed Mussa, Minister of Tourism and Heritage of Zanzibar Seeks Collaboration on Investment Tourism as She Receives ATB and ACTDF delegation in her Office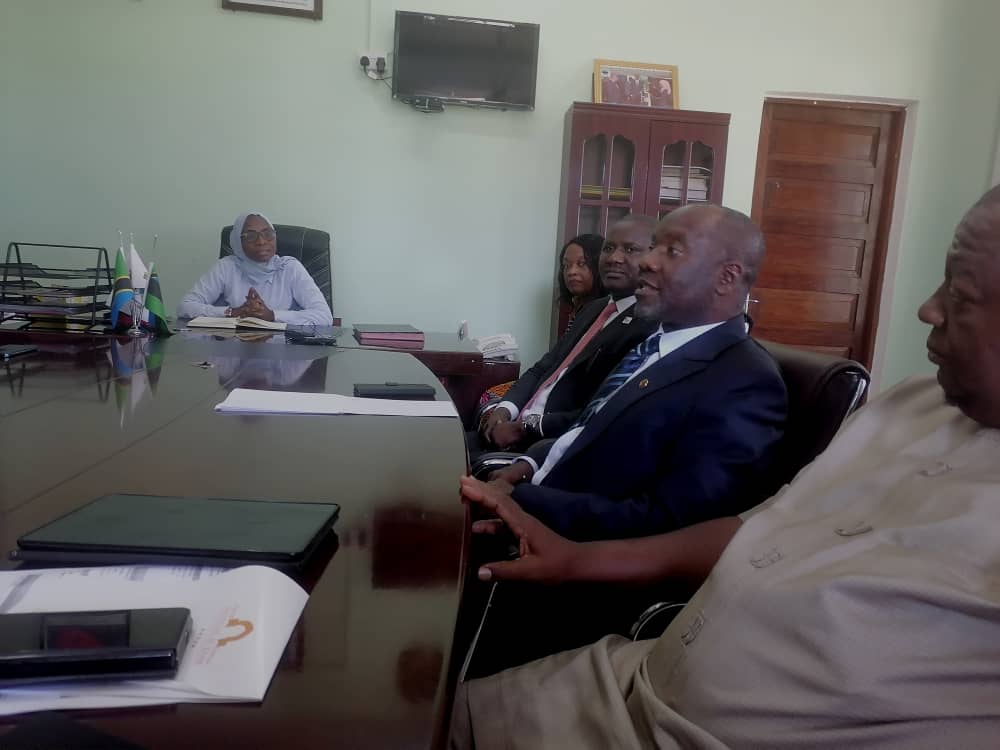 On the sideline of the on going Pan-African Women Empowerment Summit in Zanzibar, the African Tourism Board and the African Children Talent Discovery Foundation have jointly paid a courtesy visit to Hon. Leila Mohamed Mussa, Minister of Tourism and Heritage, Zanzibar, today.
Welcoming the delegation, Hon. Leila Mohamed Mussa expressed her excitement at their visit where he requested for a collaboration on Investment opportunities in the tourism sector of Zanzibar.
She expantiated on the various areas of investmemt which her government has indicated interest to partner with investors ranging from, real estate, habour and airport construction among others.
She explained further that Zanzibar being a renowned tourism destination generates 28% of its GDP revenue form tourism, she thereby felt its imperative to request that investors should come reach out and give their support in terms of investment as their government gets ready to collaborate on different kinds of partnership that will lead to a win win situation.
She specifically mentioned Pemba Island where the government hope to build habour and airport therby helping would be tourists to make use of in order to open up the tourism space and for top-notch events that will take place in the place thereby allowing the place as well as Zanzibar assume a truly global MICE destination status.
Hon. Muhamed also informed the delegation about investment in the real estate on the beautiful Island of Zanzibar on a leasing basis but with the hope of making Zanzibar a tourism investment friendly region of Tanzania.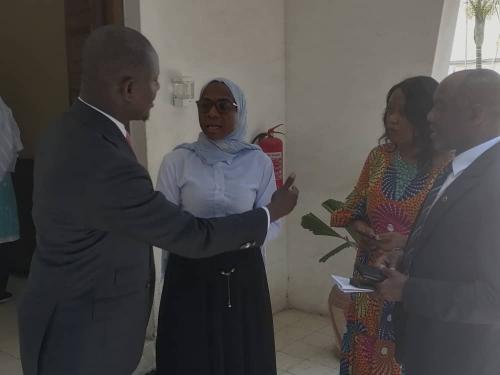 Furthermore, she delved into the need to restore several buildings in stone Island where investors are requesrrequired consider. She however gave an assurance that all the investments will also come with residence permit based on mutual understanding on all the 56 Islands that make up the autonomous region.
Responding, Hon. Cuthbert Ncube, Chairman African Tourism Board gave an assurance that the organisation will use its network to create the expected synergy in order achieve the objective within the frame work of tourism investment.
On his part, Dr. Noah Dallaji, President, African Children Talent Discovery Foundation also thanked Hon. Mohamed Mussa for her request and also gave the assurance of exploring all avenues to bring investors into looking at investing in those areas the Minister mentioned.