ATB and ACTDF on a Joint Official Visit to the Wildlife Research and Training Institute in Kenya Spearheaded by Hon. Najib Balala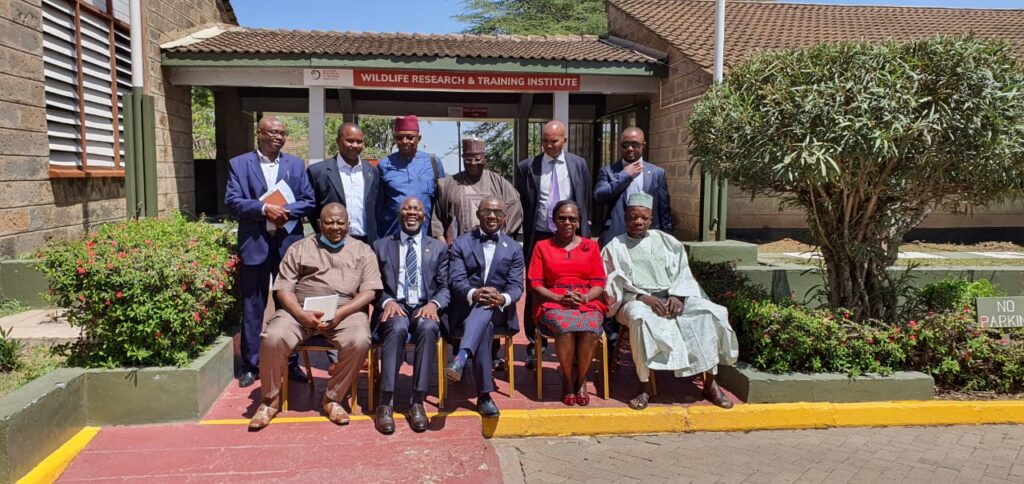 African Tourism Board and the African Children Talent Discovery Foundation have paid an official visit to the Wildlife Reseach & Tarining Insitute of Kenya, yesterday aftermath the United Nations Environment Program's 50th anniversary which took place in Nairobi recently.

The Institute is one of the govenment parastatals which mandate is to coordinate and undertake wildlife reseach and training to a wider inclusive continental communities by training and preparing students for a more self-dependance in their respective wildlife careers within their various countries.
The wildlife institute is situated in Biashara Nakuru town, about 98 kms, a suburb of Nairobi where it offers courses in Community Wildlife Management, Diplomas in Biodiversity Conservation & Management, Environmental Management, Fisheries Management & Aquaculture,Tourism & Hospitality Management and many more.
During the visit, African Tourism Board was led by its Chairman, Hon. Cuthbert Ncube while the African Children Talents Discovery Foundation was led by the Founder & President Engr. Dr. Noah Dallaji accompanied by a high delegation that included Senators representing different communities in Nigeria and Ambassadors from different other countries.
ACTDF is an International non- profit entity which mission is to empower children, youths and the general communities across the continent, striving to eliminate poverty, illiteracy, diseases and social injustice that have prevailed for so long across African communities.
The Organization was founded in 2008 as a United Nations Grade-C non-profit organization which has positively impacted people's lives in its renowned activities across the world for its humanitarian drives especially in the areas of empowerment to the less privileged.

Engr. Dallaji in his passionate deliberations emphasized in appreciation to the contribution by the Institute on its training programs that education is one of the basic fundamental human rights to be prioritized by each and every Member State and a must to be the number one agenda in terms of governmental priority, saying.
" Every Child deserves an opportunity to reach their potential by giving them the means to shape their own future. We are partnering to build communities where our children are safe, their rights protected and are given opportunity to attain full potential".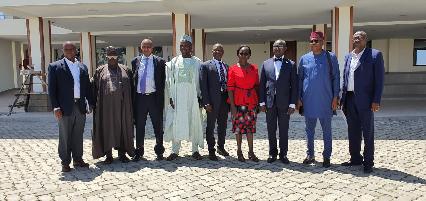 Bilateral agreements were also discussed for a more closer collaborative and synergy within the frame work of academic between the two organizations and driving students' exchange programs that will bring more continental students intellectual development.
The meeting was attended by the Institute's delegation led by Dr. Roselyn Onyuro-Odero whose passion is in shaping the Insitution as the key focus for our young people across the continent for a more dynamic practical approach into the inclusion of both youths and women.

"ATB has also proposed a follow-up meeting to be arranged for a more robust and implementation process as we prioritize in our youth developement programs. It is our drive as we use tourism as a catalyst in bringing positives into the lives of our communities", ATB Chairman said.
The visit was spearheaded by the Hon. Minister Balala who has championed the East Africa block for a more synchronized approach when it comes to tourism economics and has been instrumental in the reshaping and building up of the African Tourism Board which mandate is to promote the continent as a destination of choice.