Zambian Government Through its Embassy in Rome Appoints Amb. Michelina Sanquest as Goodwill Tourism Ambassador to Zambia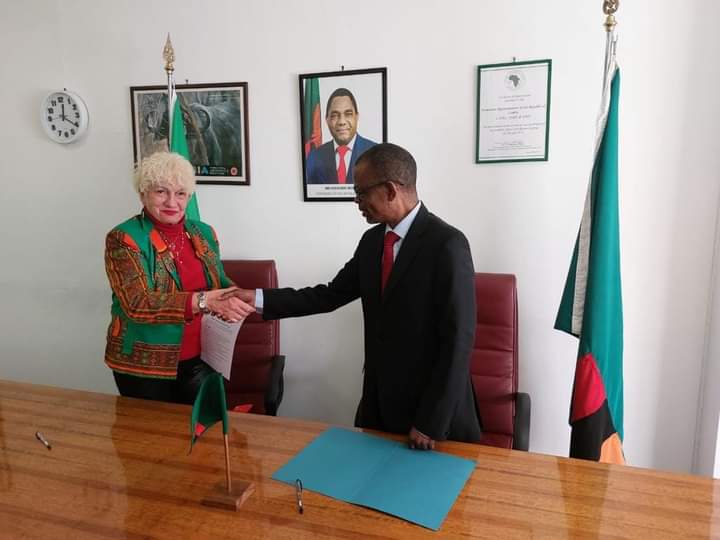 The Zambian Government has appointed ATB Brand Ambassador Michelina Sanquest as its Goodwill Tourism Ambassador to the Republic of Zambia through His Excellency, Dr.Joseph Katema, Zambian Ambassador to Italy, today, having received a positive report on her activities within African tourism space spanning 20 years.
"Today I have been appointed by his Excellency Dr. Katema as the new Goodwill Ambassador of tourism for Italy to Zambia", Sanquest wrote on her Facebook account.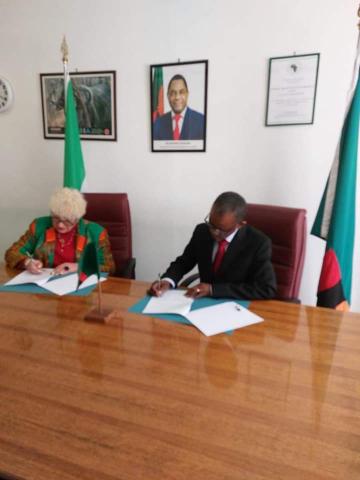 Michelina Sanquest is the Director of the Globe Trotters S. A Ltd., a tour DMC registered in United Kingdom with operation in Rome, Italy.
She has been at the vanguard of international tourism marketing for the Africa, bringing European tourists for more than two decades.
She a strong member of African Tourism Board with a very good standing. She also involves in charity works across Africa, where she recently donated a wheel chair to a challenged African and also gave financial assistance to a hair dresser to augment her business.
ATB wishes her all the best in her new role as a Goodwill Tourism Ambassador for Republic of Zambia.