CTMB and Benin Royal Hotel Up-Lift Benin Republic by Joining "Walk For Love Africa" Initiative in Cotonou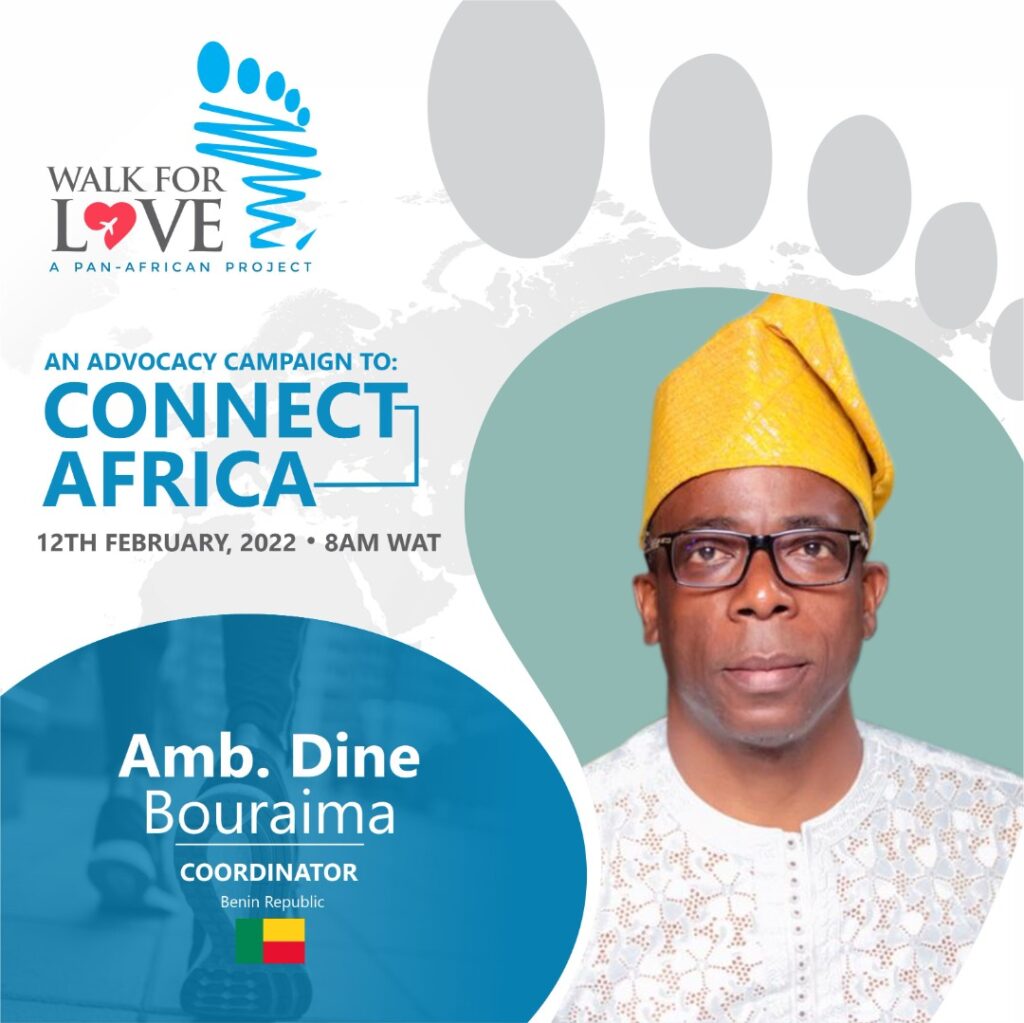 Consortium Touristes Par Millions Au Benin and Benin Royal Hotel under the President and Director General Ambassador Dine Bouraima will join several other prominent Africans to participate in the much anticipated "Walk For Love Africa" initiative which comes up on the 12th February, 2022, 9:00 am prompt across fifteen participating African countries and more than 21 cities with the theme "Connect Africa" and walk two kilometers in Cotonou, Benin Republic.
The "Walk For Love Africa " initiative aims at creating awareness about the challenges being experienced by the tourism and travel sector in Africa especially with the emergence of Covid-19 pandemic.
The mission is to close the gaps and connect the continent from a broader perspective thereby advocating tourism progression and showcasing the sector's potential.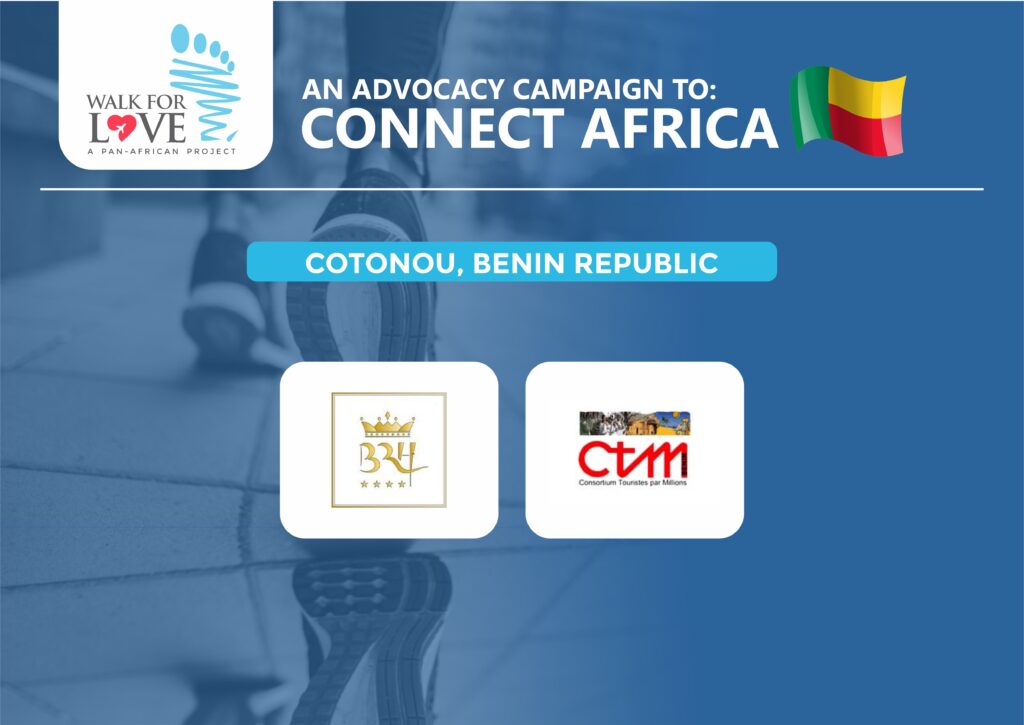 "I feel it's time for us as Africans to connect through initiatives like this in order to set our priorities right as a formidable sector that has contributed immensely to the GDP of our economies across the Continent" .
"In Benin, I'm personally proud that through CTMB and Benin Royal Hotel, my country is participating and it's important for our sector to bounce back into business, because this is part of what our organization stands for, to present our country well for tourism to thrive and bring in more tourists. Let's open for tourists to visit our countries and allow businesses to thrive ", Bouraima said.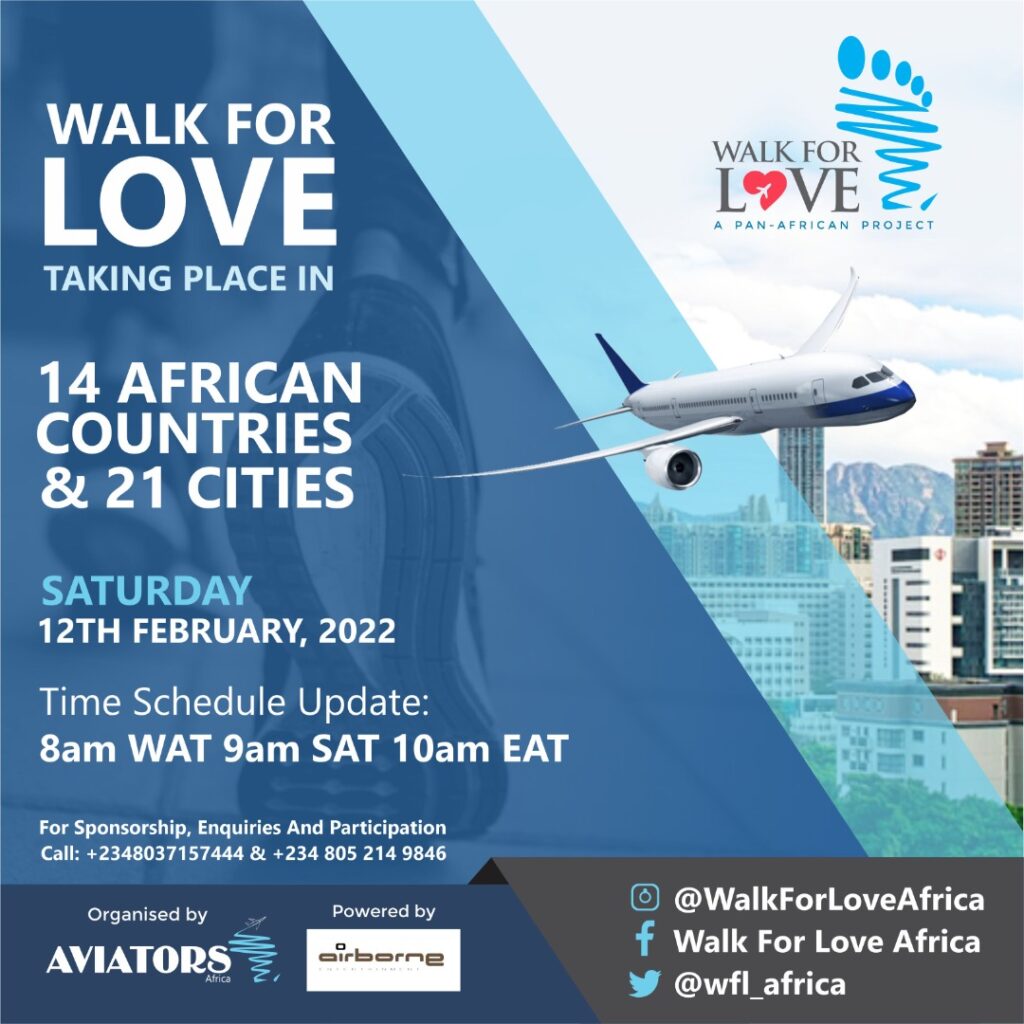 "Walk For Love Africa" participants are majorly members of the CTMB – the leading tourism organisation in Benin, they would walk their two kilometers walk from Benin Royal Hotel, Taxi Labo, Cotonou to Hall des arts de Cotonou where they will share their messages to the members of the public about the importance of tourism returning back to business.