Marula or Buganu Festival, Unifying The Mountain Kingdom of Eswatini
The Kingdom of Eswatini is a complete sovereignty under the rulership of His Majesty, King Mswati III. Under his government, Eswatini has been experiencing economic advancement and prosperity with a relatively great living standard for her citizens.
But there is one unifying festival that glues this mountain kingdom together yearly and also hosted prominent dignitaries from outside such as President Cyril Ramaphosa of South Africa, Hon. Lindiwe Sisuli, the Minister of Tourism, South Africa among others in the past.
MARULA OR BUGANU FESTIVAL
This is a yearly festival among the Swati, where at the emergence of a particular fruit, women gather together and celebrate the harvesting of a green fruit called Marula which has its presence across the nation and some parts of African, but the Swati have turned it into a big thing with celebration and also leveraging on its potentials.
In their numbers, women with colourful Eswatini traditional attires, would converge on the royal palace to process these fruits into a drinkable content, thereby signalling the beginning of the Marula season. They prepare it for a festival period and the festivity can only happen after the King, His Majesty Mswati III and his wife, Her Majesty the Indlovukazi, the Queen Mother must have tasted it, then the celebration begins.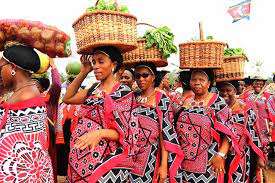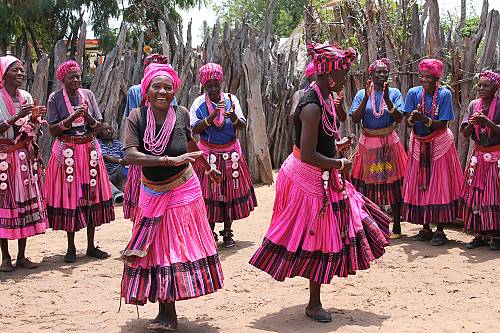 Aside using the Marula fruits which come out from February till May every year for drinking purpose, it has even reached a dimension of it being used for some kind of skin products and so many other usefulness beneficial to the Swati and humanity as whole.
This wonderful fruit also has a medicinal value because it has vitamin C prevalent more than the oranges. It also has a gastronomy value as well as virility properties.
The climax of this festival comes when the nation gathers together to wine, dance and celebrate endlessly an action that brings about the uncommon unity a nation like Eswatini desires with a convergence at the palace.
Another celebration of Marula Festival is slated for March 2022 where many dignitaries are being invited as usual from far and wide.