Rihanna Becomes World's Richest Female Musician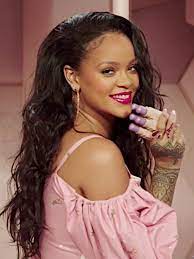 Rihanna, a singer, 31-years-old has just been named by Forbes as the wealthiest female entertainer with a whopping 600 million dollars surpassing names in the industry such as Madonna with $570 million, Céline Dion with $450 million and Beyoncé with $400 million.
Her 14 years in the music industry has become the fastest growing career as she surpasses icons who have been in the game years before her. Affectionately called the Bajan Queen or more popularly Bad Gyal Riri, the singer turned business mogul has established her surname as a brand that runs the entertainment and fashion industry.
Only $400 million shy of becoming a billionaire like Jay-Z, Rihanna seems to be following closely in the ways of the first hip-hop billionaire who helped sign her onto a music label and catapulted her into fame. But every dollar the Pon De Replay hitmaker has earned is from her.
The Barbadian native moved to the U.S. in 2005 from her home in the Caribbean and has given everyone a run for their money since.
According to Forbes, Rihanna owes her huge success to her smart move into film, fashion as well as beauty products slowly moving from collaboration to owning some of the most influential brands in the world.
In 2017, she launched Fenty Beauty earning a reported $100 million in sales in its first few weeks and generated an estimated $570 million in 2018.
Her latest accomplishment, the launch of her FENTY clothing and accessories line under LVMH is also set to not only influence the fashion industry as strongly as her make up line did but also rake in several millions for the mogul.