Hon. Cuthbert Ncube Invites Hon. Najib Balala to ATB's HQS' unveiling in Eswatini as he Visits South Africa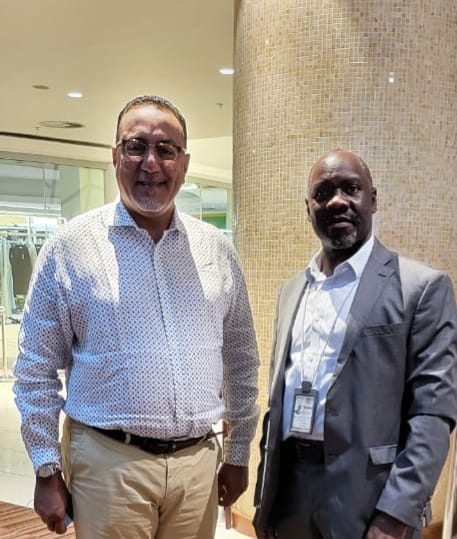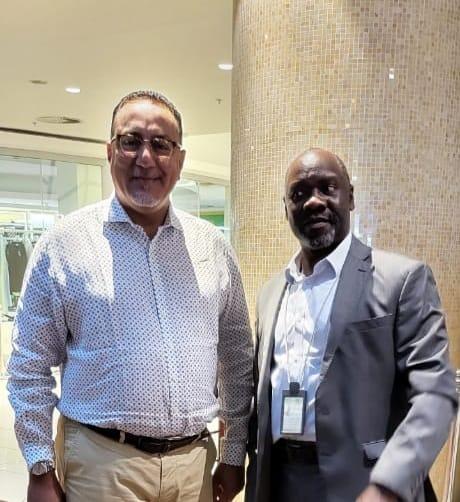 Hon. Cuthbert Ncube, the Executive Chairman, African Tourism Board has verbally invited charismatic Hon. Najib Balala, Tourism Secretary, Kenyan Tourism to the official unveiling of the ATB's headquarters scheduled to take place on the 25th February, 2022 in the mountain Kingdom of Eswatini.
In his response, Balala expressed his joy and appreciation to Ncube and by extension to the Eswatini Monarch, His Majesty, King Mswati III whose government has been gracious enough to accommodate ATB and also Hon. Moses Vilakati, Minister of Tourism and Environmental Affairs, Eswatini who has been very Instrumental to the emergence of ATB becoming a worthy tenant in the Kingdom and also working tirelessly in marketing and reshaping the continent as the preferred destination of choice and believing in ATB's objectives and vision in promoting Africas tourism wholistically.
The joy was visible between the two leaders as Hon. Ncube shared more information about the commissioning of the Secretariat of ATB by the government of Eswatini with him recently in Johannesburg, South Africa where he has been on a working visit.
"In his strives, he has been setting the pace. Hon. Minister Balala has championed the East Africa tourism recovery during his official visit to the Republic of South Africa, had progressive discussions with his counterpart Hon. Lindiwe Sisulu in bridging the gap between the East Africa and Southern African community. He has been duly briefed about ATB's progression and I have the honour as well to invite him to our official unveiling in the mountain Kingdom of Eswatini".
"In his role as the Chairman of the Minister's Commission of the UNWTO, Hon. Balala has been instrumental in reshaping not only the East African Community, but the continent at large. He has been instrumental in the successful story of ATB as an organization that has become the voice in its endeavours placing Africa in its right place at the global arena through tourism".
"It's however ATB's drive to rebrand and reshape the continental tourism economies and to advocate for a total shift from the global narrative of Africa being labelled a hopeless continent to a rising star. In changing this narrative, tourism plays the most crucial role at unifying African Member States in working together to progress our collective tourism endeavors towards recovery agenda", Ncube said.
The two leaders also delved on fundamental issues on the mundane perceptions of the continent which she has endured for decades bothering on underdevelopement of Africa, making the continent a third world and also perception of poorness, a measurement of Africas progression from a negative point of view among others which must can be corrected through tourism.